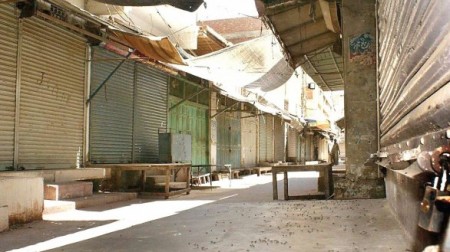 ---
QUETTA:
A shutter-down strike is being observed in Quetta against the killing of business tycoon Ramesh Lal and the kidnapping of his son.
All business activities are at a halt in the city and the flow of traffic is slower than routine.
Founder of Kali Mandir, Maharaj Lakhmir Girji, gave the call for the strike which has been supported by the Balochistan National Party, as well as the traders association.
Traders of Kallat have demanded the government to arrest Ramesh Lal's murderers and recover his son.
They have also stressed on the protection of Hindu traders in the region.
COMMENTS
Comments are moderated and generally will be posted if they are on-topic and not abusive.
For more information, please see our Comments FAQ