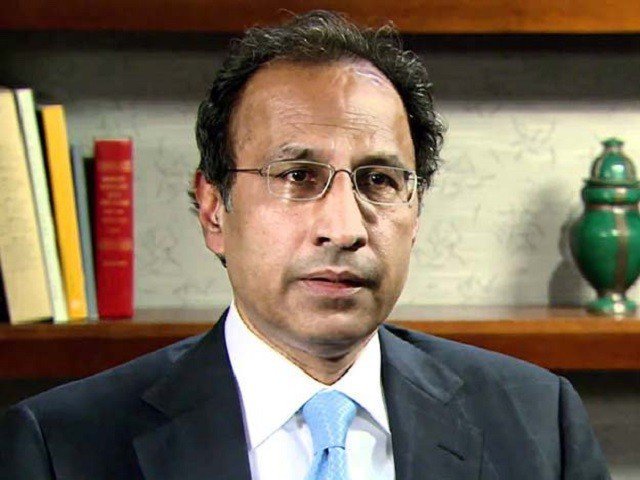 ---
ISLAMABAD: Pakistan's grim economic situation demanded sacrifices and it was rubbish to say that it was an International Monetary Fund (IMF) dictated budget, Adviser to Prime Minister on Finance Dr Abdul Hafeez Shaikh said on Saturday.

The finance adviser also said that it was irritating that people were saying that Rs5.550 trillion tax collection target of the Federal Board of Revenue was challenging without giving an alternative to pay Rs2.9 trillion in debt servicing cost in next fiscal year.

"Either we can abandon the pursuit or redouble efforts, we have redoubled the efforts," said Shaikh while addressing the post budget seminar, arranged by the Institute of Chartered Accountants of Pakistan. He was responding to the criticism by businessmen, politicians and professionals on the new budget.

PPP terms federal budget anti-people

The economic situation is grim and it demands sacrifices, said Shaikh while giving a background to the toughest ever budget in the history of Pakistan.

Shaikh said that the country was facing difficult economic situation and the new budget reflected the demands of the time.

The finance adviser found the roots of the current political, social and economic crisis in the way of life.

"We have dysfunctional national life where not even one prime minister has completed his full-term and that has also impacted our economy," said Shaikh.

The adviser said that Pakistan has never sustained high periods of economic growth for a longer time. He said that as a nation we do not like to do business with other nations and "countries cannot develop on their own".

The adviser once again reiterated that Pakistan did not have a choice but to stabilise the economy, which was the only solution to the grim situation.

Shaikh said that people should not believe "in crap" that the budget has been made on the dictation of the IMF. He said that there was no other option but to give a challenging revenue collection task to the FBR to meet the requirements of growing interest payments that been budgeted at Rs2.9 trillion in the next fiscal year.

Also speaking on the occasion, Federal Board of Revenue (FBR) Chairman Shabbar Zaidi claimed that the government did not make budget on IMF dictation. "We have tried to correct past mistakes and it's an allegation that budget is made on some institution's dictation," said Zaidi.

The FBR chairman also said that the last date of tax amnesty scheme will not be extended.

"It's final," said Zaidi. He said that the tax amnesty scheme beneficiaries will still have a choice to pay taxes after June 30 but the returns will have to be filed by June 30. The chairman said that from July 1 country will be into a new phase, referring to the IMF programme. The IMF is against extending the tax amnesty scheme beyond June 30.

Zaidi said that the FBR has gathered data that was not as unreliable as people had thought. He said that banks and power ministry have given access to their databases, providing information about those who do not file their income tax returns.

PML-N vows not to let govt pass Punjab budget

Zaidi vowed that the FBR can achieve its challenging tax collection target.

"China's Ambassador to Pakistan has also appreciated our budget and told me yesterday that businessmen were in trouble and that's sign that it is a good budget," he remarked. The FBR chairman said that it's correct that tax collection target was high but there was also potential that had not been tapped.

In the next three to four months, we will be in a big situation, as the government has tried to tax everybody and also overburdened the existing taxpayers, Karachi Chamber of Commerce and Industry (KCCI) former president Siraj Kasim Teli said, while speaking at the occasion.

Published in The Express Tribune, June 16th, 2019.

Like Business on Facebook, follow @TribuneBiz on Twitter to stay informed and join in the conversation.