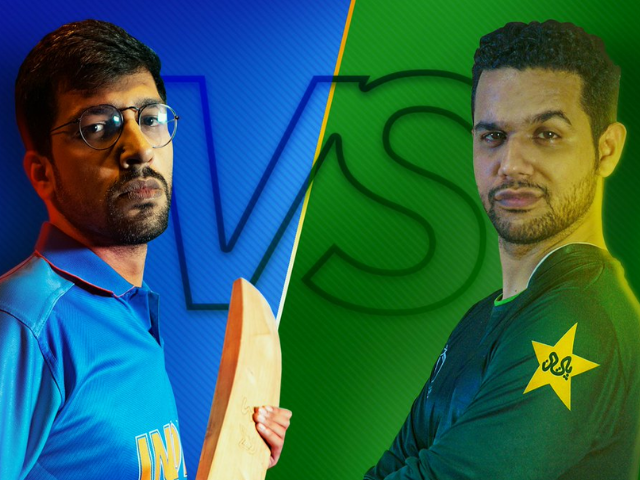 ---
The Waderai Ka Beta Ali Gul Pir has partnered with Indian YouTubers Being Indian for a fun 'Pakistan vs India' rap battle ahead of the upcoming World Cup match.




The comedian-turned-rapper was approached by Being Indian for the collaboration and together, they produced something people on both sides of the border will enjoy amidst all the current tension - be it political or sports - between the two countries.


Guys so 5 days back, I was approached by an Indian YouTube channel called #BeingIndian to participate in a rap battle with them regarding #PAKvIND cricket match. I agreed! Then v worked day n night to produce the video. Will be releasing it today, in a bit. Hope u like it #CWC19 pic.twitter.com/rN4RdimPUV

— Ali Gul Pir (@Aligulpir) June 13, 2019


The match is on June 16th at Old Trafford in Manchester and the video might help fans take a chill pill, considering how temperatures usually start rising every time Pakistan and India collide.


Here is the rap battle https://t.co/Ie97qqwXz4

— Ali Gul Pir (@Aligulpir) June 13, 2019


The video of the song highlights Pakistan's 2017 Champions Trophy, win, mentioning other victories by the Shaheens. Pir, however, is not the only Pakistani comedian in the video: features Akbar Chaudry, Amtul Baweja and Usman Mazhar and has been receiving appreciation from celebrities and fans both.


Dude this is epic 🙌🏻 https://t.co/4L3iAUCnUx

— Dino Ali (@iDinoAli) June 14, 2019
Absolutely hilarious must watch...Good stuff @Aligulpir https://t.co/Khy31LFC0i

— Fakhr-e-Alam (@falamb3) June 13, 2019


The message all the artists collectively wanted to send out at the end of the video was to not be spoilsports after the match's result on Sunday.

Pir also recorded a small video message to thank the Indian YouTubers at the end.

Have something to add to the story? Share in the comments below.