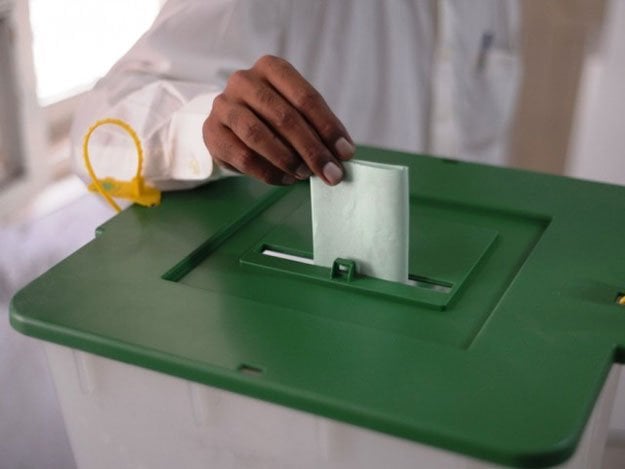 ---
ISLAMABAD: The Election Commission of Pakistan (ECP) postponed on Wednesday elections on 16 provincial assembly seats for the newly-merged tribal districts for 18 days in the wake of threat of terrorist attacks from across the border.

The voting was originally scheduled for July 2. A meeting, chaired by Chief Election Commissioner Sardar Mohammad Raza at the Election Commission Secretariat, decided that the polling will now take place on July 20 on the request of the Khyber-Pakhtunkhwa government.

The ECP directed the provincial government to complete all the arrangements for holding the elections besides maintaining law and order in the merged districts such that the voting could take place within the timeframe stipulated in the Constitution.

The meeting – attended by the ECP members, federal interior secretary, provincial home secretary and the representatives of the law-enforcement agencies – discussed the election process as well as the related administrative and security issues.

The K-P government had sought a delay of 20 days in holding the elections in order to improve administrative affairs as well as strengthening its' planning. The participants unanimously agreed to postpone the elections, agreeing to the K-P government's stance.

"After listening to the viewpoints of all the participants, it was decided that the voting on 16 seats for the tribal districts will be held on July 20," ECP spokesperson Altaf Ahmad said. He added that the provincial government was told to complete its arrangements for the elections.

ECP Secretary Babar Yaqoob said that the election date had been extended after briefing from security agencies. He added that the meeting was informed that there was a threat of attacks on candidates and political leaders.

However, Yaqoob said, the security officials assured the participants that things would improve in 18 days. "Since, there was no consensus on postponing the election in one or the other constituency, therefore, voting on all the 16 constituencies was postponed," he added.