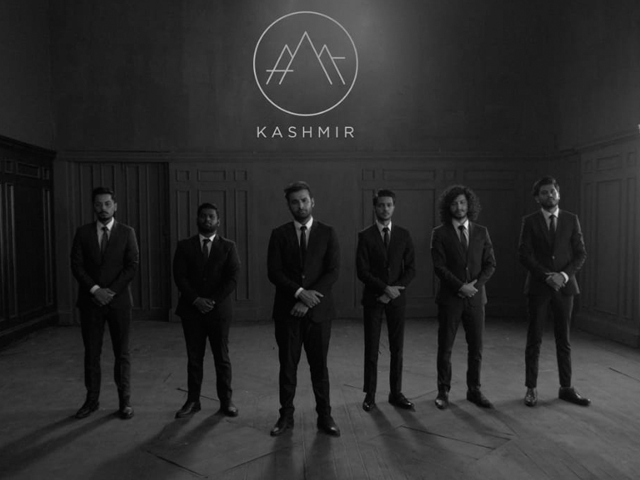 ---
KARACHI: Karachi's popular rock band Kashmir, recently released its latest Pari.

The song is a sliver of hope meant for all those suffering from depression. With a positive vibe to a social phenomenon that has a negative stigma attached to it, Pari portrays a strong message of optimism.

The music video, directed by Ashar Khalid, features a young girl in great despair, who keenly listens on to the nurturing lyrics of the song, penned down by lead vocalist Bilal Ali himself. It is a soft, melodious number giving out a sense of encouragement and staunch support to counter hopelessness.


The band shared a heartfelt note to all those struggling with depression.

"Pari is a song written by Bilal in hope of helping someone extremely dear to him during a very difficult stage in their life. It was an outlet and a glimmer of hope for them, and it worked," they shared. "The song is undeniably important to each member of the band, and during the composition of it, we poured our emotions into it, understanding the weight of the lyrics."


The note further read, "We all know someone who has gone through or is going through similar stages in their lives, or we have been in a situation similar ourselves, and we know how hard it is to talk about it. We dedicate

Pari

to everyone, specially those in need, specially those who feel like they're alone. You aren't."

"Stay strong."

Kashmir - the Band was formed in 2012 and rose to its fame when it won the Battle of the Bands' Season 2 in 2017. The band is well-known for its energetic stage presence and its unique music which is a fantastic combination of intense guitar tunes, hypnotic vocals, and a compelling bass.

Kashmir - the Band won the Lux Style Award for the Best Emerging Talent in Music in 2017 for their song Kaaghaz Ka Jahaaz, while Bilal also received a nomination in the LSA for the category of Singer of the Year for Khwaab.

Pari is a part of their debut album from which their first song 'Khwaab' was released late last year.

Have something to add to the story? Share it in the comments below.