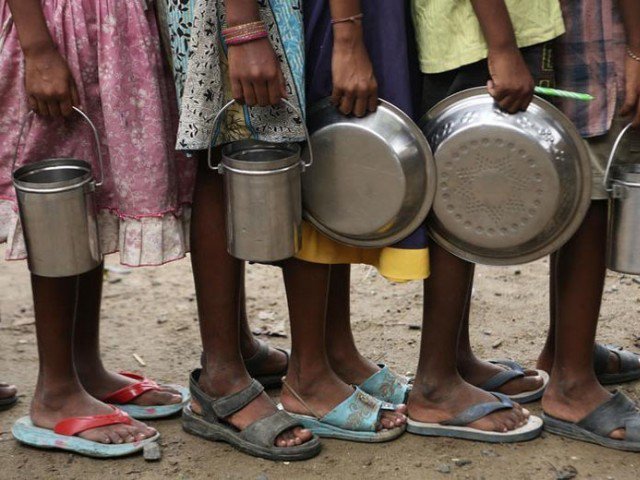 ---
ISLAMABAD: The government has formed a separate ministry of poverty alleviation to devise and implement programmes for social protection in the country.

According to the budget 2019-20 document, the Ehsaas Programme will benefit extremely poor people, orphans, homeless, widows, differently-abled persons and unemployed individuals, while a new ration card scheme is also being introduced for provision of proper nutrition to one million deserving people.

As per the scheme, mothers and children would be given special diets for their health. In addition, 80,000 people would be given interest-free loans.

Six million women would be given financial support in their saving accounts and access to mobile phones while free online courses would be offered to women and children from the 500 Kifalat houses.

The differently-abled people would be given wheelchairs and hearing aids while parents of the children living in districts who lag in education would be given awareness about sending their children to school.

In addition, the government decided to form an Ehsaas Ghar Programme for elderly people.

As per the programme, 5.7 million extremely poor households were given Rs5,000 per quarter under the Benazir Income Support Programme (BISP) for which Rs110 billion has been reserved.

Keeping in view the recent inflationary pressures, the quarterly payment had been increased to Rs5,500. The social and economic data pertaining to poor households was being updated and would be ready by May 2020.

During this time, a survey of 32 million households would be conducted while Rs750 scholarship per student was paid to girls in 50 districts under the BISP scheme.

The programme would see an extension of 100 more districts while the scholarship amount was being increased from Rs750 to Rs1,000.

On the other side, the poor people were given insurance facility under the health programme. The deserving people were provided health cards through which they could avail medical treatment amounting to Rs720,000 from 270 hospitals in the country.

In the first phase, the health insurance scheme was being provided to 3.2 million families in 42 districts of Pakistan. In the next phase, the scheme would be extended to 15 million families.

The scheme would be applicable to people of all districts, including Tharparkar and Khyber-Pakhtunkhwa.

The prime minister's five million housing programme would benefit 28 industries while employment opportunities would also be created.

Land for the housing scheme purpose had already been procured while investment procedures were being undertaken.

The process would extend to all parts of the country.

In the first phase, 25,000 housing units would be built in Rawalpindi and Islamabad and 110,000 in Balochistan.

In addition, economically-priced loans amounting to Rs100 billion would be offered for new business ventures while subsidies and reliefs were being given for industrial sector, including Rs40 billion subsidy for electricity and gas, Rs40 billion for the export sector, and continuation of the long-term trade financing facilities.