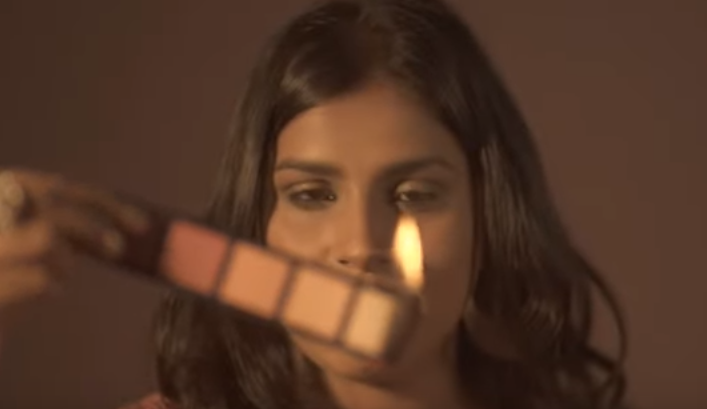 ---
Colourism is an issue that can be rarely addressed in society.  In the latest episode of Conversations with Kanwal, one woman's story attempts to shed light on the topic.

The talk series returned with a bang after a mid-season hiatus, where Soul Sisters founder Kanwal Ahmed chats with guest speaker Ainee.

Born to a middle class family, Ainee confides in the host that her experience as a girl was smooth sailing until the time of her metrics, where she would notice little things about the different ways society treated her while hanging out with her cousins about her skin colour.




"Some way or another, society would make me feel inferior, that my cousins are superior and I am inferior," Ainee shares at the beginning of the episode.

After coming to the realisation that the crass treatment she received may have something to do with her darker complexion, Ainee began to receive comments about marriage proposals and how it would take one or two years to receive interest because "her complexion is dark."

"My father didn't realise at the time, but gradually he gave in to the pressure since we were four sisters and hired a match-maker," she confided to Kanwal. She continued, "The matchmaker kept asking if I was fair or dark, not about whether I have a clear complexion or not."




With emotion on her face during the interview, Ainee explained how the comments were starting to take a toll on her.  Fairness became the topic of interest for marriage proposals and was rejected multiple times by men as a result.

This colourist attitude from others around her reached boiling point when an 'uncle' came to her family's house with an interest in marriage.

The sisters of the man travelled from Dubai and visited Ainee which they proceeded to mock her skin colour.

"Did you ever have jaundice?," they asked Ainee.  "I don't know, we feel like your eyes and complexion indicate that you are sick," they continued.

Conversations with Kanwal reflects on miscarriage and societal pressures that come with it

Kanwal continues to probe into Ainee's battle with society towards her skin colour, asking, "When you talk about a clear complexion, what exactly does it mean?"

Ainee replies, "I don't know what a clear complexion is.  In my opinion, all complexions are clear." The scenery changes to Ainee burning a shade stick, symbolising her feelings about colourism.




Yet, Ainee reaffirms that she is determined for colourism not to affect her life.

"I decided to make an effort in finding a suitable proposal for myself, i wanted to remove the stigma attached to being a daughter and tried something on my own," she revealed to Kanwal.

Of course, there were better things ahead for Ainee.  After four months of great anticipation as a potential husband came to meet her family, Ainee's father received an exciting call.

Her mother excitedly informed her daughter, "Remember that handsome boy who came that day? They liked you."




Ainee got married and her husband even compliments her features such as her feet.

"He took the approach of a mentor and teacher with me," Ainee concluded with a smile.

Watch the episode here:


Have something to add to the story? Share it in the comments below.