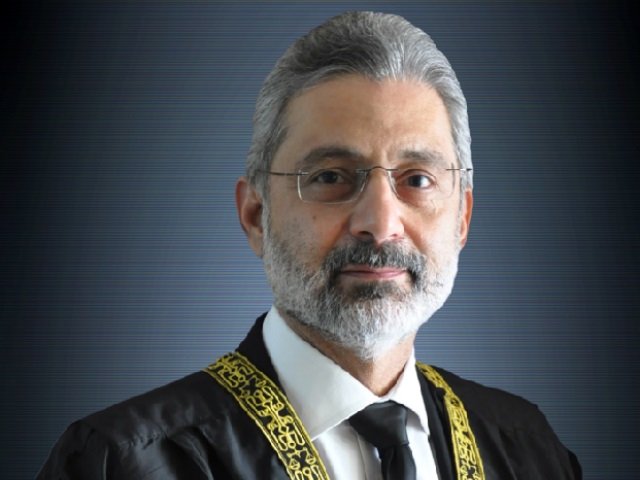 ---
ISLAMABAD: In another letter to President Arif Alvi, Supreme Court's Justice Qazi Faez Isa has claimed that his children and spouse, who own three properties in the United Kingdom, are not his dependents.

The SC judge has also requested the president to provide a copy of the reference against him.

Regarding the allegation about violating Section 116 (1)(b) of the Income Tax Ordinance 2001, Justice Isa said he had not received any notice from the tax authority.

"Secondly, my children are not minors nor have they been so for quite a while. Thirdly, neither my spouse nor my children are my dependents. Fourthly, Section 116 (1) (b) of the Income Tax Ordinance 2001 is not penal provision," stated the letter written by Justice Isa.

The judge told the president that he had been maliciously maligned by half-truth by the members of the government, which was completely distressing for his family and himself.

The government sleuths surely knew that after completing their education, both my children legally worked in London. The details of properties disseminated by the members of the government were those in which they lived with their spouses.

"The properties are owned by those in whose names they stand. No attempt was made to conceal their ownership, neither were they held under a trust nor a special purpose or offshore company," stated the five-page letter.

Quoting the law, the top court judge maintained that he was not required to disclose properties owned by his spouse and children, adding that the "premier thinks otherwise".

Isa further stated that he was confident that "whosoever alleged the reference must have 'combed' through his finances and had failed to discover a single discrepancy to contrive allegations based on it".

Questioning the president on whether the tactics used against him and his family were 'undermining the judiciary', Justice Isa, demanded President Alvi to ask PM Imran to provide copies of his tax returns disclosing properties that his family owns abroad.

Clarifying his position further, the SC judge added that his annual salary was less than the amount of tax paid after he was elevated as chief justice of the Balochistan High Court.

Urging Alvi to preserve the sanctity of fundamental rights enshrined in the Constitution, Justice Isa stated that not paying heed to this issue could lead to the 'destruction of the judiciary'.