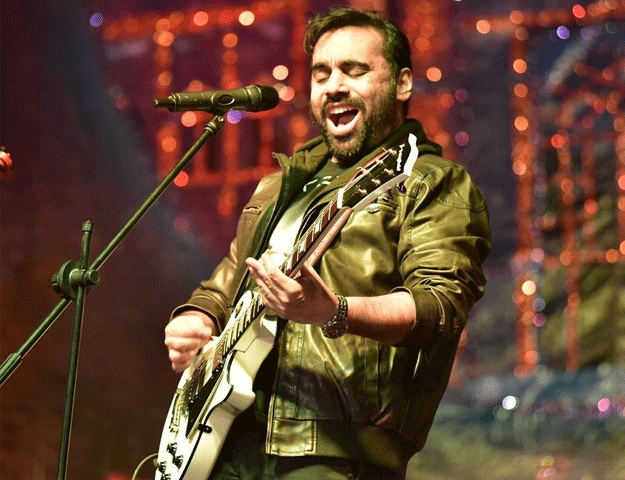 ---
A new music video has been uploaded from the Coke Studio's YouTube channel featuring Xulfi of Nescafe Basement fame. The musician not only features on percussion in the video but has also conceived and produced the song, which is a reinterpretation of the patriotic number Hum ek hain.

Well, it does raise a lot of questions. About Xulfi's participation in the upcoming season of Coke Studio, particularly how the video of the song has been treated like a precursor to Coke Studio Explorer. The explorer project was launched last year in which producers go to the far-flung areas with recording equipment to capture the many sounds and musics of Pakistan

Perhaps Xufli will do another patriotic song to open season 12? After all Rohail never launched the seasons with a patriotic song during his tenure as a producer.




The anthem itself makes you want to get up and dance, whilst tugging at your heart when you hear the harmonious voices singing hum aik hain (we are one).




The lyrics by Xulfi and Sami Khan stay true to the original song while still incorporating their own aesthetic, making it the perfect blend of old and new.

One of the lines from Hum Aik Hain states, "iss mitti ke har marzi mei hai inteha bass isqh ke (extreme love is embedded in this soil)" and this captures all the patriotic feels. The rubab adds oomph and ethnic touch to make the song more grand and profound.




But the more burning question is, does this mean Xulfi will be featuring in Coke Studio? Seems like a one-off gig for now but we are certainly curious to know!

Watch the video here:



Have something to add to this story? Share it in the comments.