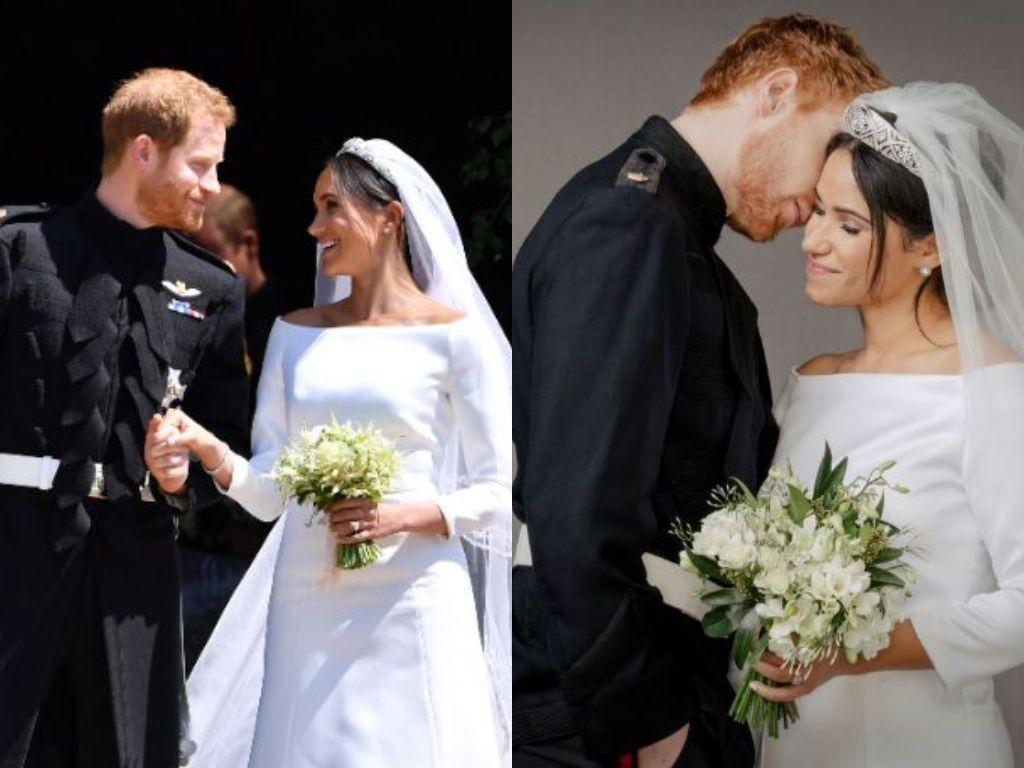 ---
In just a few short years, Meghan Markle has gone from an up and coming actor and lifestyle blogger to a member of the British royal family. She's also one of the most photographed women in the world.

While that, of course, must have been a crazy ride for Meghan, it also had a strange impact on someone who happens to look a lot like her: another actor named Tiffany Smith.

The latter's uncanny resemblance to the new Royal got her the first big break in her career, as she's playing the Duchess of Sussex in Lifetime's new movie Harry & Meghan: Becoming Royal, reported Glamour.

But even before she landed the exclusive role, the lookalike said that she was often mistaken for the newly-wed. "The first time it happened was when she was on Suits and had started dating Harry," Tiffany mused. "People would come up to me and say, 'Do you know who you look like?'"

Once she was cast, Tiffany had her hard work cut out for her because she had to study Meghan to take on some of her mannerisms. This included the now famous hair tuck, which the actor explains is rather how the royal "brushes it back."

A quick look into Tiffany's Instagram feeds proves just how much the she looks like Meghan.

Tiara twins




Here's a peek of the first look at Harry & Meghan: Becoming Royal and how much this shot hits the head right on the nail.

Reaction to birth of Britain's latest royal

Casual charm with the prince




Who can forget those adorable photos of Prince Harry and his wife going for a casual stroll in the park, gazing at each other in adoration.  Tiffany copies Meghan's puffer jacket and starry gaze down to the tee!

The kept khaki trench




Meghan is the queen of elegant yet sporty styles and fitted trench coats are what she is known to rock! Tiffany looks just as great - not to mention, identical - to the Duchess of Sussex in this stylish khaki number.

Which of Tiffany's looks do you think is most similar to Meghan's?

Have something to add to the story? Share it in the comments below.