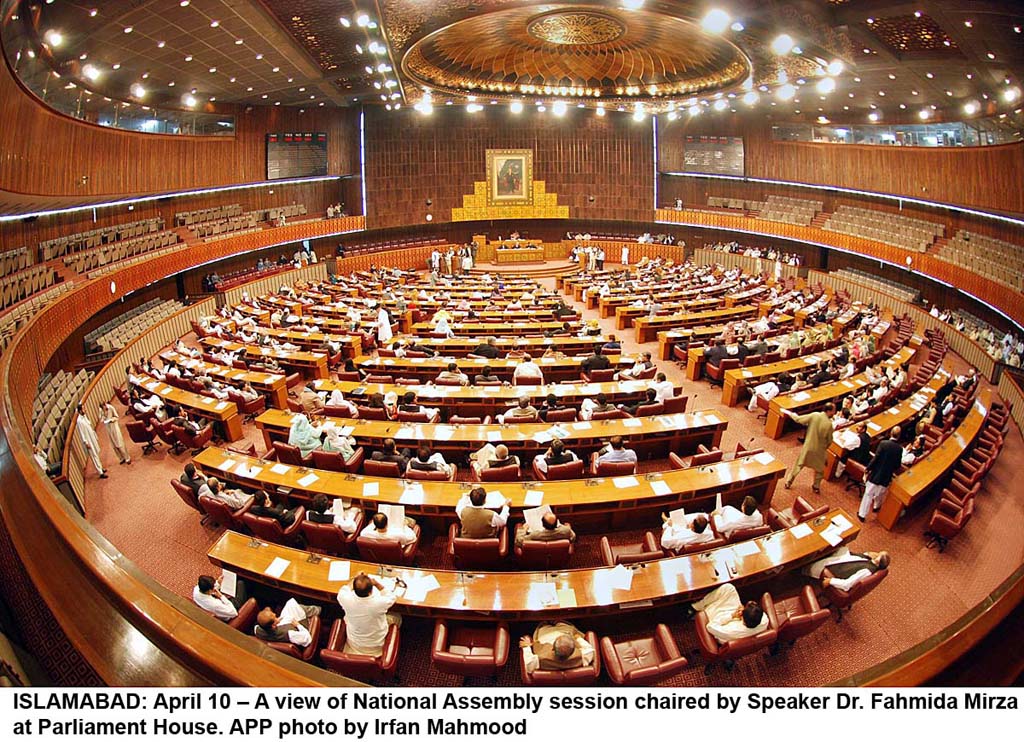 ---
ISLAMABAD: The National Assembly on Tuesday saw barbs fly between the opposition and the treasury members over terming May 28 as Youm-e-Takbir.

Taking the floor during the National Assembly session on Tuesday, PML-N leader Khawaja Asif said, "The one who introduced atomic technology was sent to the gallows, while the one who conducted nuclear tests has been put in Kot Lakhpat Jail."

The PML-N leader said, "Today [May 28] is Youm-e-Takbir. The defence of the country is impregnable now. Today is the day we should remember Zulfiqar Ali Bhutto and Nawaz Sharif. It is time that this house defends democracy and our borders."

Pakistan's defence made invincible on May 28: Nawaz

The treasury members protested over giving the floor to Asif and his comments.

In response to Asif's statement, Pakistan Tehreek-e-Insaf leader Murad Saeed said, "The credit of transforming Pakistan into a nuclear power is held by Dr Qadeer for which he deserves honour, while Nawaz, who is in Kot Lakhpat Jail, is being punished for his corruption. It has nothing to do with May 28."

Saeed's comments triggered protest by the opposition members. However, Saeed said unity was needed in order to ward off internal and external threats facing Pakistan.

He said, "The PML-N, during its tenure, did not even build a single hospital where its leaders and their children could be treated. [Prime Minister] Imran Khan will lift the country out of the crisis left behind by the PML N."

'Pakistan needs to enhance N-capabilities for peaceful purposes'

On the North Waziristan incident, Minister for States and Frontier Regions Shehryar Afridi said, "The government tried to peacefully resolve all matters concerning Mohsin Dawar and others. When Islamabad tries to do something, it is told that the provinces have been given autonomy. Pushtuns have never said anything against Pakistan."

Afridi said, "We did not give any tough contest to neither Ali Wazir nor Mohsin Dawar during the elections as we wanted to bring them into the mainstream. [Defence Minister] Pervez Khattak and I have been in contact with them since day one. We are eradicating sectarianism and ethnic conflicts within the country.

"We can sacrifice our lives for the defence of our country and Harmain Sharif."

On Saudi Arabia and Iran conflict, Afridi said, "We are playing the role of an arbitrator to resolve the conflict with the support of Malaysia and Turkey."

Earlier, MNA Nafeesa Khattak presented a bill proposing amendment to Section 329 in Code of Criminal Procedure. Nafeesa also presented a bill proposing screening system for newborns. All of the bills have been forwarded to the concerned committees.

The NA session was adjourned till 10:30am on Friday.