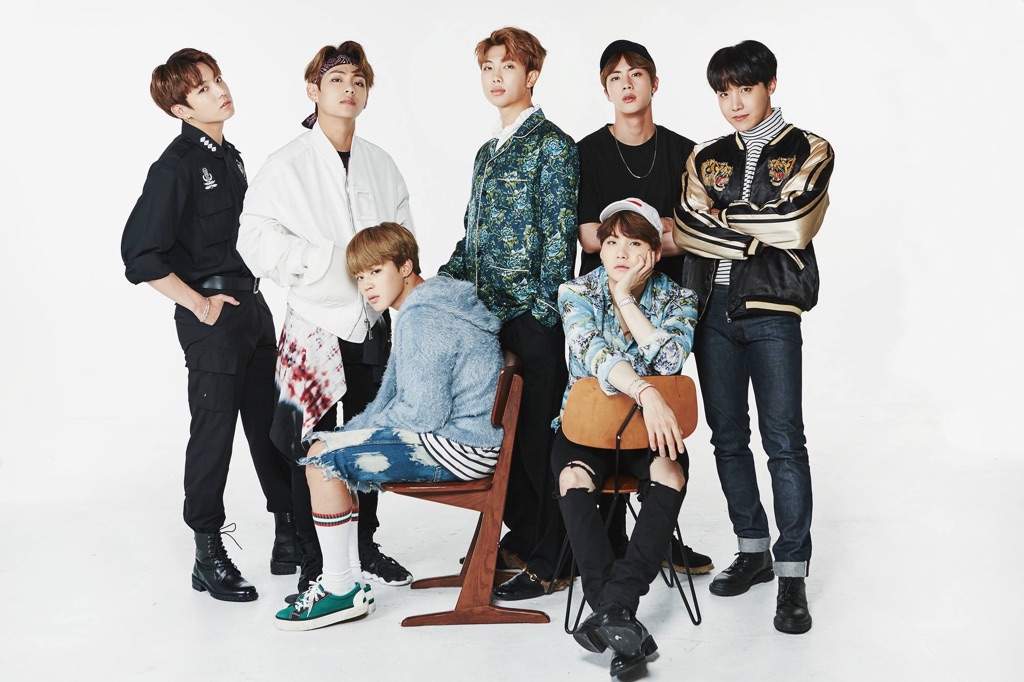 ---
KARACHI: If you use Twitter avidly, you would find BTS - the famed Korean pop band - has been a trending topic on social networking site more times than we can count.

But what grabbed our attention was a particular hashtag that has been trending in Pakistan since Monday morning called #BTSOurMohabbat.

https://twitter.com/bangtanizeduwu/status/1132912428696707072

https://twitter.com/peachy_army18/status/1132938020343242754

https://twitter.com/LiteralX34/status/1132938427698221056


Want Someone to look at me the way this puppy is looking at Jungkook😍😭#BTSOurMuhabbat pic.twitter.com/hSeNcseRo1

— SugaBear 🇵🇰 (@Kookield) May 27, 2019
#BTSOurMuhabbat trending💜Lot's of love from Pakistan we purple you 💜💜#BTS pic.twitter.com/muJ1AFIy8Q

— je0ncookys (@vkookmochi) May 27, 2019


Strange? We thought so too.

Now, BTS isn't a new name in the music scene. We know this, we've understood this. With a huge fandom and quite few tours to their name, the K-Pop band adds more or less a couple of billions to Korean economy every year.

So, how come a Asian pop band became a household name in Pakistan?




We reached out to few fans and came across that BTS has a strong fan base residing on this side of the world.

Diya Amin, an A-Level student from Islamabad, shared how "BTS has accumulated the support of millions of fans all around the globe of many different backgrounds - all races, all age groups."

"They preach about the importance of self love and mental health awareness within their lyrics," she told The Express Tribune."The reason fans like me resonate with their music is through their messages. Music breaks language barriers because regardless of what language a song is in, we usually listen for the emotion."

Amin shared the story behind how the hashtag started trending.

"The main reason it started trending was because of a performance. BTS are currently on a stadium tour and during one of their solo performances the stage background had the word 'love' written in various languages," she said. "We spotted Urdu and were happy that our mother tongue was recognised, so this tag was started."




The 16-year-old further shared how there's an actual group of people who have a fanbase for BTS in Pakistan and could be contacted at @bts_pk_official, which has more than 12,500 members.

Talking about what the hashtag stands for, Amin responded, "Essentially it's a tag to display our love for them. It's an opportunity for us to explain to locals that BTS are more than just a group of visuals - they are genuinely important to us for many amazing reasons."




She further went on, "If you want a broader grasp of what the group has done to help their fans, ask them. Ask anyone from any country. They've helped many of us through dark times, telling us through their music that it's okay not to be okay and we just need to find the motivation to keep powering through."

Another teenager, Anam Iqbal was quite a fan as well. The 15-year-old commented, " They're huge. Every teenager knows about them. They have quite a big fan base in Pakistan to."

Inquiring more about the fandom in Pakistan and the band itself, we were referred to a 10-year-old, Daania Jibran - a fifth grader - who apparently knew everything about the famed band.

When asked if she knew what BTS was, she was surprised as to why was that even a question.


Their fame is apparently only on the rise.
According to AFP, the songsters were also the reason that one in every 13 foreign tourists visited South Korea in 2017.
Known for their boyish good looks and meticulously choreographed dance moves, BTS – short for Bangtan Sonyeondan, which translates as Bulletproof Boy Scouts – have become one of South Korea's best-known and most valuable musical exports.
Earlier this year the septet became the first K-pop band to top the US album charts, a sign of the genre's growing global appeal.
Some 800,000 tourists were believed to have chosen South Korea as their destination last year because of BTS – more than seven per cent of the total visitors to the country.
More than US$1 billion in consumer exports, such as clothes, cosmetics, and foodstuffs, were associated with them, it said.
If BTS maintain their popularity they can be expected to generate an economic value of 41.8 trillion won (US$37 billion) over the next 10 years.
As for the #BTSOurMuhabbat is concerned, your guess is as good as ours. It may seem a bit unreal to have a K-pop band trending in Pakistan but we can only speculate about possible theories. The reality is that K-pop like rest of the world is big in the Pakistani mid-teens as well.
Have something to add to the story? Share it in the comments below. 
COMMENTS (4)
Comments are moderated and generally will be posted if they are on-topic and not abusive.
For more information, please see our Comments FAQ