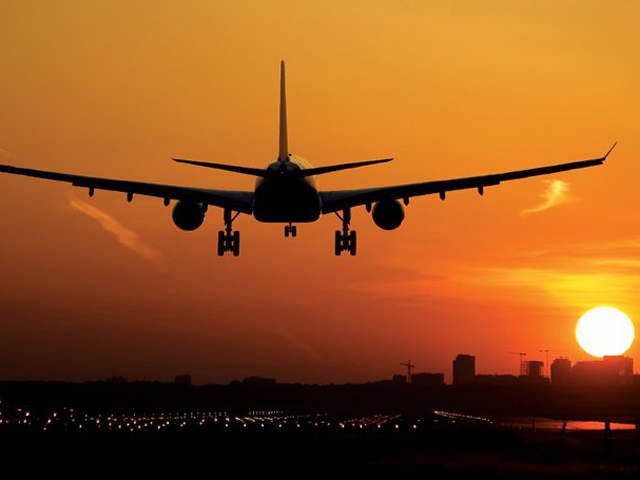 ---
I am told that over the Eid holidays, the price of an airline ticket from Karachi to Islamabad return (and vice versa) could touch Rs50,000. On a usual day, the cost is under Rs40,000. We are given the excuse of rising fuel prices and the dollar parity with the Pakistani rupee. But let us see things in perspective. For the approximate same travel time, Oman Air charges Rs49,000 for a return economy class ticket to Muscat from Karachi. In the same period, Emirates is charging Rs51,000 for a return flight from Dubai. International flights are supposed to be more expensive than domestic ones owing to higher taxes. But that does not seem to be the case in Pakistan.

As a lay person with a limited understanding of the aviation business, I can only summarise that there is something terribly wrong with our domestic flight rates. To understand better where we stand, it is best to see the situation in a comparable market. The return fare for a flight from Mumbai to Delhi is about Rs25,000 Pakistani Rupees — almost half of what we are currently charging on our domestic carriers. This suggests how much profit our domestic airlines are making at the cost of the hapless public.

According to Afsar Malik, an air navigation expert who recently wrote on the subject, the peculiar aspect of the airline business in Pakistan is that operating an empty aircraft costs almost the same as the one full of passengers. For example, the sum of variable operating costs — fuel, maintenance, lease, labour and ground handling on the Karachi-Islamabad sector — is over one million rupees for a 175-seater aircraft. Other costs — ground handling, air navigation, landing/housing and parking, etc — are rather negligible on domestic routes and, therefore, not included in the total.

When divided on all 175 seats, it would cost an airline about Rs6,000 per seat. Therefore, to recover the full variable cost of operations, all 175 seats must be sold at a minimum price of Rs6,000 each, or around Rs10,000 when taxes and related fees are added.

The passenger-specific government tax rate is Rs2,500 and the CAA fee is Rs600 per passenger. A travel booking agency charges around Rs700-1,000 per passenger. This is lesser than what they charge on the international sector.

Airlines operate around the break-even seat factor, which is around 80%. Hence, the average ticket price for the Islamabad-Karachi route ought to be about Rs12,500 at a gross level and around Rs15,000 at an operating level. The cheapest seats are sold to passengers who buy tickets three to four weeks in advance. The most expensive ones are sold at the end usually to businessmen or the affluent class for whom saving time is more important than money. This happens in a similar manner the world over.

Seasonality also makes an impact. In low seasons, tickets are a lot cheaper. But what we should realise is that this business is oligopolistic. Very few airlines fiercely compete for a break-even seat-factor. In turn, they set themselves up for a minute potential for profit, if any. So there are two aspects to consider — competition on the one hand and monopolistic tendencies on the other.

We are seeing a couple of airlines cornering the market in Pakistan. The exit of Shaheen Air International from the market in July 2018 gave Serene Air a new lease of life and returned Airblue to profitable operations. PIA, which is the largest carrier, continues to profit from the misfortune of its smaller rivals as well as unending state subsidy to cover its losses.

PIA is a perpetually loss-making government entity due to its peculiar situation. It is overstaffed on the one hand and riddled with corruption on the other. No change in the market condition will ever make it profitable. PIA's accumulated losses have reached Rs414 billion. Its estimated losses for 2018 are over Rs60 billion. Many state-owned airlines in the world are not efficient or profitable.

So what do we do? To begin with, we need to ask questions about the fares we are being charged. Why is the airline regulator looking the other way as the airlines fleece hapless passengers?

More important, maybe it is time passengers used road and rail as a viable option to air. Maybe, we need to boycott domestic air travel.

Published in The Express Tribune, May 27th, 2019.

Like Opinion & Editorial on Facebook, follow @ETOpEd on Twitter to receive all updates on all our daily pieces.
COMMENTS (3)
Comments are moderated and generally will be posted if they are on-topic and not abusive.
For more information, please see our Comments FAQ