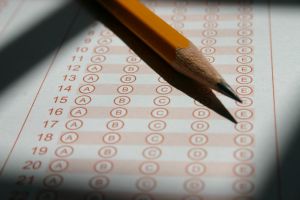 ---
ISLAMABAD: The central selection board will meet on Monday (today) for the promotion of bureaucrats to grade-21 and grade-20.

The meeting, chaired by Federal Public Service Commission Chairman Haseeb Athar, will continue for three days. The promotion of officers of the Pakistan Administrative Service, the Police Service of Pakistan and the Secretariat Group will be taken up on the last day of the meeting.

According to sources, on the request of the Punjab chief secretary and IGPs of the provinces, the cases of the establishment division officers will also be reviewed on the third day.

High-powered CSB meeting to meet next week

Punjab Chief Secretary Yusuf Naseem Khokhar and IGPs have informed the commission that they would be busy ensuring security arrangements for the last 10 days of Ramazan and Aitekaf and would be unable to attend the meeting on the first and second days.

A 16-officer panel has been formed for reviewing nine grade-21 posts and a 39-officer panel for 28 slots of grade-20.

For four grade-21 and five grade-20 posts of the Foreign Service of Pakistan, an 11-offocer panel and a 22-officer panel will review the cases respectively.

A nine-officer panel and a 16-officer panel will review two grade-21 and four grade-20 posts of the Commerce and Trade Group.

For the Information Group, a panel of eight officers has been formed for four grade-21 slots and panel comprising 18 officers for 10 grade-20 posts.