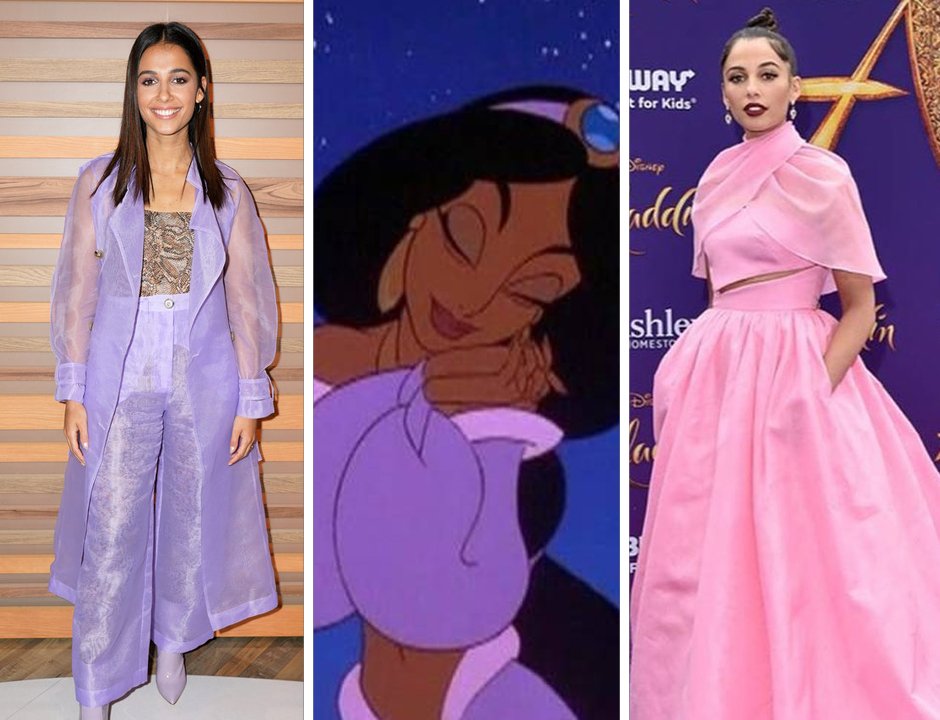 ---
We think Aladdin star Naomi Scott has been taking serious style inspiration from some of the main characters from Disney's animated classic.

While it's one thing to have a Disney-princess-like moment on the red carpet, it's another to play such an iconic character on screen. But somehow Scott has managed to pull off both, not only starring as Jasmine in the live-action version of the film, but also channeling her alter ego at premieres and events.

But while the actor's vivacious suits, flowing gowns and her purple Nanushka set seems to scream Jasmine, the comparisons don't stop there.

It was all confirmed after the star's stylist, Zadrian Smith, reveals that even more of the films characters inspired these looks.  Now that we see the side-by-side photos, the resemblance is uncanny.




Looking at her Paul & Joe, genie-inspired blue suit, we have one wish: that it would miraculously end up in our closets.




Obviously, some of Naomi's outfits are hailing Jasmine vibes.  Take this gorgeous Burberry number, which had a sweetheart neckline and draped-wast detail, reminding us so much of the Arabian princess.




Of course, we have to have a little villain to spice things up.  Jafar is a powerful enemy in the film so the outfit has to scream power also!  The starlets dynamic, red, tiered Armani Prive dress was super similar to what Jafar wore in the movie. All she needs is a snake staff!




This white number is kind of regal like Sultan's cream-colored set.  We can imagine Naomi took inspiration of Sultan's royal vibes and channeled it on the red-carpet!




Okay, it's not feathers (which is a trend this season!) but this orange Maison Valentino gown reminds us of the hilarious side-kick, which of course would be Iago.




The actor got a little wild when she wore an orange and black combo at Nickelodeon's 2019 Kids' Choice Awards, channeling Jasmine's adorable pet tiger, Rajah.

Which one of these style comparisons is most similar to our beloved Aladdin characters?  One thing is for sure, we can't wait to see Naomi rock all of Princess Jasmine's outfits in the upcoming feature film.

Have something to add to the story? Share it in the comments below.