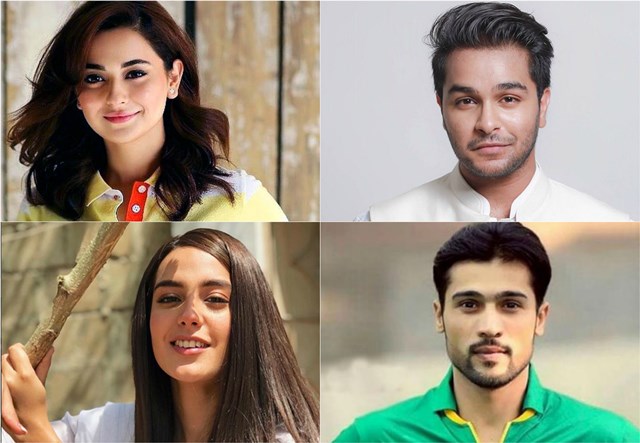 ---
Across the globe, nothing charms cricket aficionados than winning the shining golden trophy. The clock is ticking as the tournament commences on May 30, 2019, and team Pakistan is leaving no stone unturned. They have kicked off the final stretch of their preparations with their 'official' warm-ups and are ready than ever to join the sporty battlefield this year in England, Wales.

Amidst the World Cup season, we couldn't help but notice the green fever that is going viral on social media. Influencers and renowned celebrities such as Mohammad Amir, Asim Azhar, Iqra Aziz and Hania Amir are cooking up a startling surprise and we've got our thinking caps on to figure out what they are up to.




The fever seems to be taking over social media by storm and it makes us wonder why celebrities are going #DanaDanGreen and crooning jingles.

We took a wild guess and to us "Dana Dan Green" sounds like the perfect World Cup chant for supporting team Pakistan.




And if our hypothesis is accurate, this to date will be our favourite World Cup chant! We are totally hooked on to it and can't stop humming to the tune. We are super thrilled and cannot wait to find out what else is comming our way.




Brace yourselves, as the green wave is about to hit your screens very soon! And, don't forget to tune in to the show tonight to find out more about the 'DANA DAN GREEN' wave going on. The countdown begins!