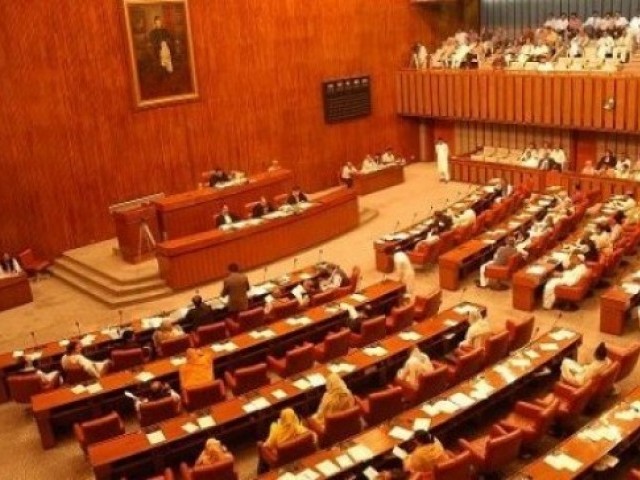 ---
ISLAMABAD: The Senate's Sub-Committee on Cabinet Secretariat has expressed anger over 'non-observance' of the provincial quota in the federal jobs and summoned details of all such violation from the establishment division.

The panel has also called officials of the Ministry of Law and Justice in its next meeting for an advice regarding granting jobs to the affected provinces according to the quota.

The sub-committee meeting, chaired by Senator Javed Abbasi at the Parliament House on Monday, discussed provincial quota in federal government jobs. Abbasi asked Secretary Establishment Dr Ijaz Munir if the provincial quota was being violated in the federal jobs.
Munir said the quota is for initial appointment and not for promotion and locals are preferred for grade-1 and grade-2 jobs.

According to the rules, posts from grade-3 to grade-15 are for the entire country. He said the maximum hirings, up to 51%, in the civil armed forces were made from the Khyber Pakhtunkwa (K-P). "There are 581,240 civil servants including personnel of civil armed forces," he said.

Senator Abbasi once again inquired if the quota was being violated or not. The secretary said the quota was not being observed but it could not be said that it was being violated.
The secretary said Sindh has 17.7% representation in the federal ministries; Punjab has 55%; Balochistan 4.1% and the K-P 11.7%. He said there was less representation of Sindh in ministries.
"In Sindh Rangers, 50% officials are from Punjab and 30% from Sindh while Sindh has 3.17% representation in Punjab Rangers. Sindh also has less representation in civil armed forces."

He said fresh data is being collected for Sindh and replies have come from 32 divisions while data from Balochistan is also being collected. He said the employees who have come on Balochistan quota will be asked for domicile. "The quota is not being observed in the civil armed forces," he added.

Abbasi said the provinces that get less than their quotes should be given priority in job at other departments. He said the quota was not observed completely and there are many violations in the civil armed forces.

"The provinces that have been affected in the quota be given the same number of jobs. In this regard advice will be taken from the law ministry," he said.  Abbasi also summoned detailed report on the violation of the quota in the next meeting.