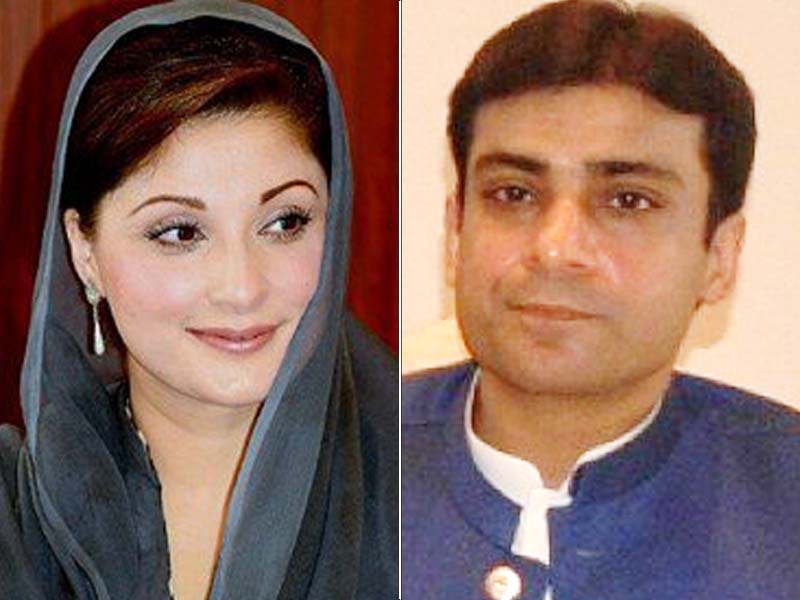 ---
ISLAMABAD: After a major reshuffle in party ranks, the Pakistan Muslim League-Nawaz (PML-N) will hold its first high-level meeting in Islamabad on Monday (today) to chalk out its future course of action against the Pakistan Tehreek-e-Insaf (PTI) government's policies in the wake of the rising inflation, unemployment, rupee depreciation and the overall economic crisis.

Party vice presidents Maryam Nawaz and Hamza Shehbaz, who reached the federal capital on Sunday to attend an Iftar-dinner hosted by Pakistan People's Party Chairman Bilawal Bhutto Zardari, will also be present at the meeting.

Jab we meet

The meeting of the party's federal, provincial and district leadership is being held on the directives of the party supreme leader and former prime minister Nawaz Sharif.

Sources said the participants of the meeting would discuss the country's severe financial crisis and come up with a plan to counter the government's policies.

They are also expected to chalk out a strategy to strengthen the party and leaders and activists will be assigned the task of launching a public contact drive.

The suggestions put forward during the PML-N leaders discussion with other opposition parties at PPP's Ifat-dinner will also be taken into consideration and forwarded to Nawaz and party president Shehbaz Sharif.

"In addition to party affairs, the participants of the meeting will extensively review issues such as inflation and the performance of the government," said PML-N central spokesperson Marriyum Aurangzeb.

Opposition unites to pile pressure on government

"The party will also decide its future strategy," she added.

The opposition parties are gearing up to take on the government in the wake of the country's financial crisis and increasing prices of essential commodities.

The PPP has already announced that it would launch an anti-government movement after Eidul Fitr against the rising inflation, the Pakistan Tehreek-e-Insaf (PTI) government's deal with the International Monetary Fund (IMF) and deteriorating economic conditions.

Maulana Fazlur Rehman, the leader of his own faction of the Jamiat Ulema-e-Islam (JUI-F), has announced that his party would march on Islamabad and shut down the federal capital in protest against the government's policies.

Former president and PPP Co-chairman Asif Ali Zardari also met the JUI-F chief to discuss a joint strategy against the government and the possibility of forging an alliance.