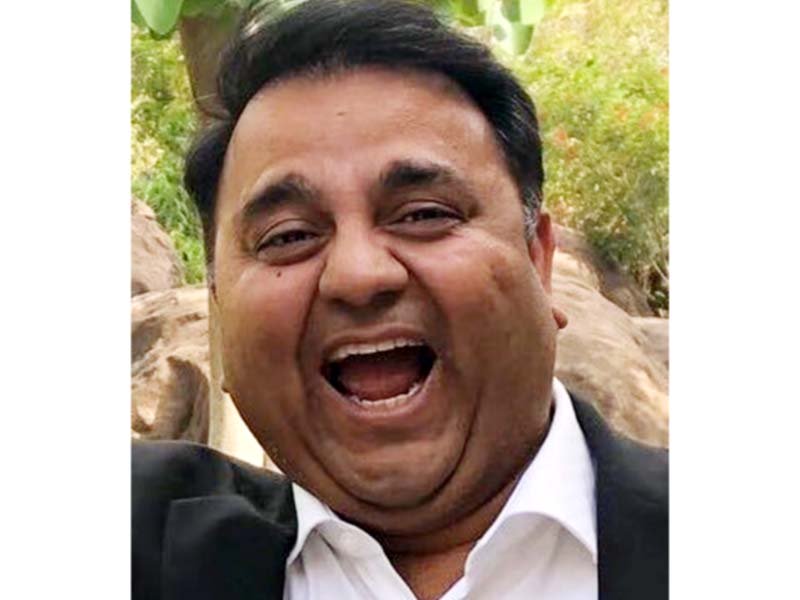 ---
KARACHI: Fawad Chaudhry was a frequent newsmaker as the information minister in the cabinet of Prime Minister Imran Khan. He was blamed – especially by journalists – for massive retrenchments in the media industry mainly due to his policies to rein in the media.

Now when he is no longer the government spokesperson, he still stays in the news – but on social media in the form of hilarious memes.

Fawad, who is a lawyer by vocation, has been assigned the portfolio of the ministry of science & technology in a cabinet reshuffle.

Many wonder how a lawyer could head the science & technology ministry! And this is why social media has been flooded and continue to be flooded with memes with photo-shopped pictures showing him as a scientist and attributing hilarious quotes to him.

So much so, that memes about him have become a staple in the digital landscape. From intervening in the moon-sighting issue to his gaffe regarding the Hubble telescope, Fawad is being trolled over nearly every statement.

In a recent talk show, he said the Hubble Space Telescope was sent into space by Pakistan's aeronautics and aerospace research agency Suparco, instead of its US counterpart NASA.


Ladies and gentlemen, after Rs 55 per kilometer helicopter ride, here are the new pearls of wisdom by our Einsteinonian minister of Science and Technology His Excellency Fawad Chaudhry claiming to have Hubble Telescope sent into the orbit. pic.twitter.com/Yg3F2C2EIW

— Murtaza Solangi (@murtazasolangi) May 6, 2019


It might have been a slip of tongue, but it provided fodder for trolling as a torrent of posts was unleashed making fun of him on social media.

One of the memes shared by a user offers a tip on how to tackle heat while fasting during the month of Ramazan.






Many others also joined the hilarious campaign, and shared "desi science" memes on different topics.




https://twitter.com/RamshaOfficial/status/1123281056893947905


پانچ رکنی کمیٹی قائم کی ہے جس میں سپارکو،محکمہ موسمیات اور سائنس اور ٹیکنالوجی کے ماھرین شامل ہوں گے یہ کمیٹی اگلے دس سال کے چاند، عیدین ، محرم اور رمضان سمیت دیگر اہم کیلنڈر کی تاریخ کا کیلنڈر جاری کرےگی۔ اس سے ہر سال پیدا ہونیوالا تنازعہ ختم ہو گا۔

— Ch Fawad Hussain (@fawadchaudhry) May 5, 2019


Interestingly, Fawad's response to these memes took everyone by surprise as he said that he was not offended and rather enjoyed them.
Taking the proverbial bull by the horns, the minister, in an interview with Independent Urdu, said that he was even forwarded one such meme by the prime minister himself.

"Khan sb sent me a meme which says marriage is not a game for children but is played for children," he said.


COMMENTS
Comments are moderated and generally will be posted if they are on-topic and not abusive.
For more information, please see our Comments FAQ