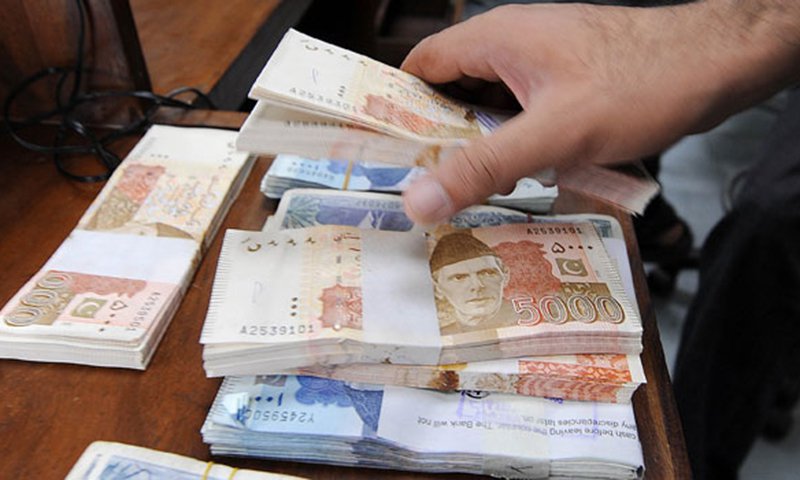 ---
KARACHI: Remittances sent home by overseas Pakistanis touched a six-month high at $1.78 billion in April 2019 ahead of the start of the fasting month of Ramazan in early May and Eid festival.

Talking to The Express Tribune, the head of remittances department at a state-owned bank, however, expressed disappointment over the inflow of remittances, saying these should have been much higher keeping in view the recent growth in inflows.

"The remittance inflows should have been around $1.85-1.9 billion in April," he argued. "Overseas Pakistanis may have withheld the remittances anticipating that further rupee depreciation was around the corner."

Remittances rise 12% as workers rely on legal channels

He was of the view that remittances in May should come close to $2 billion because if there was any possibility of the rupee depreciation, it would take place next month.

Remittances have remained a big source of foreign earnings for the government because these inflows assist it in meeting foreign expenditures mainly on two important fronts - imports and foreign debt repayment.

Another official dealing in worker remittances at the bank said remittances mostly hit the highest level in a year in Ramazan as people sent money to their close relatives back home to help them cope with the swelling kitchen budget and meet expenses before the arrival of Eid.




The uptrend in international crude oil prices, which provide a vital cushion to the oil-producing countries, has also helped overseas Pakistanis send home higher remittances as a majority of expatriate Pakistanis live in oil-producing and exporting countries in the Middle East.

Pakistanis from different parts of the world sent comparatively higher remittances in April, including the Middle East, USA, the UK and Far East, except for Europe. Over 10 million Pakistanis live abroad, according to the State Bank of Pakistan (SBP).

The SBP reported on Friday that overseas Pakistani workers remitted $17.87 billion in first 10 months (Jul-Apr) of the current fiscal year, a growth of 8.45% compared with $16.48 billion in the same period of preceding year.

In April 2019 alone, the inflow of worker remittances came in at $1.78 billion, which was 2% higher from March 2019 and 6% higher from April 2018.

Remittances fall due to global economic slowdown

Country-wise inflows

Country-wise details for April 2019 showed that inflows from Saudi Arabia amounted to $427.82 million compared with inflows of $399.56 million in April 2018.

Pakistanis living in the UAE sent home $372.43 million in April compared with $362.40 million in the same month of last year; from the US, they sent $269.56 million compared to $250.91 million last year and from the UK the inflows stood at $280.02 million compared with $245.85 million last year.

Inflows from the GCC countries (including Bahrain, Kuwait, Qatar and Oman) amounted to $175.44 million in April 2019 compared with $167.68 million last year. From the EU countries, the expatriate workers sent $48.19 million compared with $54.75 million last year.

Remittances from Malaysia, Norway, Switzerland, Australia, Canada, Japan and other countries cumulatively amounted to $205.43 million during April 2019 against $197.72 million in April 2018.

Published in The Express Tribune, May 11th, 2019.

Like Business on Facebook, follow @TribuneBiz on Twitter to stay informed and join in the conversation.