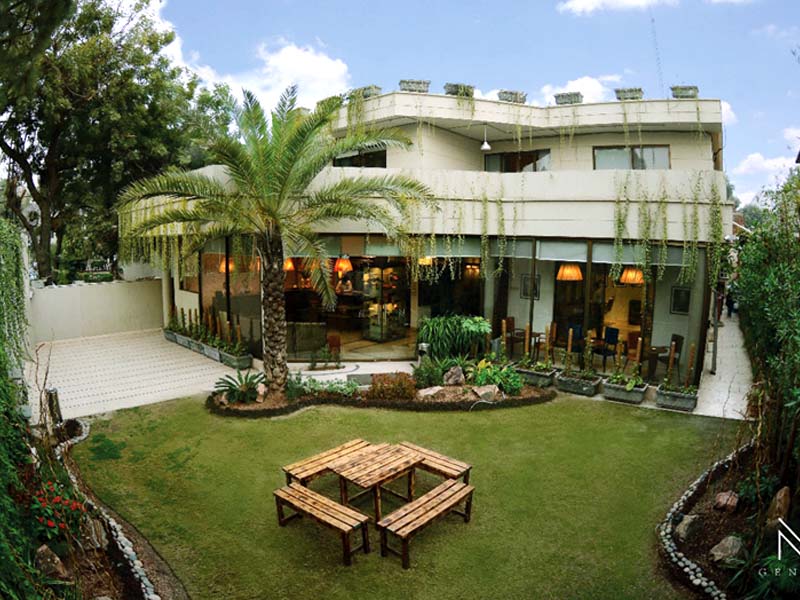 ---
We talk one on one with global brand building guru, banker and entrepreneur Asif Sana to talk about his newly launched men's grooming lounge in partnership with make-up maestro Nabila. Designed as an up class club, NGents offers an experience of an era gone by. Apart from luxury services such as the grand Turkish hammam, a cosmetology clinic and a well-stocked cigar lounge guests can also indulge in fine cuisine offered at Café S, authentic Italian thin crust pizza being a house favourite. Sana shares with us his passion and inspiration behind the spectacularly opulent spa that is NGents


How did the idea of creating a state of the art men's grooming lounge in Lahore come about?

After having enjoyed enormous success for 38 years, Nabila decided to lend her name "N" to the first ever gents exclusive salon with the brand name "NGents" in Karachi under the stewardship of her son Zair.  Then team Nabila and I joined hands to initiate a partnership to meet the aspirations of contemporary gentlemen. This collaboration created the new NGents in Lahore with an aura of a classic bygone era, where uniformed barbers serve you in a luxury environment, where you can also unwind with friends over a freshly brewed cappuccino, a Cuban cigar or share a wood fired thin crust pizza from the brick oven.




The salon offers a number of services, Therapy Clinic being one of them; can you tell us a bit about that?

First and foremost, services offered in NGents Lahore are the basic haircut, hair styling, beard and skincare that every man needs every two to three weeks. Nabila's hair cut is a precision hair cut that the stylists are allowed to perform independently only after a minimum initial experience of three years followed after a rigorous training of nine months in Nabila's academy. NGents Lahore has a communal grooming area called the Premium Lounge, where you can mix with peers while enjoying your grooming session.  It also has Platinum Suites where men can have more privacy and tailor made service. Then there is ultimate luxury of an Exclusive by invitation only lounge where you can enjoy the grooming suite with your friends, partners, business associates, clients and family with the dedicated services of a butler and your own stylist.




What inspired you to bring food and spa luxuries together in one place?

Lahore built its first spa with good food around 400 years ago when the Shahi Hammam was built at Delhi Gate under the governor of Lahore Wazir Khan in 1635. Lahore's Shahi Hammam used to welcome all horse riding royal guests from then Indian Empire capital of Delhi and offer them a hot bath, massage and emerging Lahore cuisine before the emperors messages were delivered to the governor of Lahore or vice versa. So in some way we wanted to recreate the same experience where men could unwind, enjoy luxury services and simply relax.

What skills are required to run such service excellence business?

The list can be very long but fundamentally the management philosophy has to be guest centric. Everything has to revolve around our guests. You have to train all your stylists, receptionist and support staff to understand your guest needs. In order to lead a business successfully, one should have expertise in information management, operational efficiency; financial oversight and innovation.




What are you most passionate about?

I am certainly most passionate about service excellence. I want to deliver an absolute experience for our guests.

 In your opinion, what grooming procedures are trending more in men these days?

Times have changed; men have now started to give importance to their whole body instead of just hair. Manicures and pedicures, camera smart make-up, Turkish steam hammam and facials are our highest selling services.




How would you define NGents aesthetics in three words?

Classic, unashamed luxury and timeless styling.