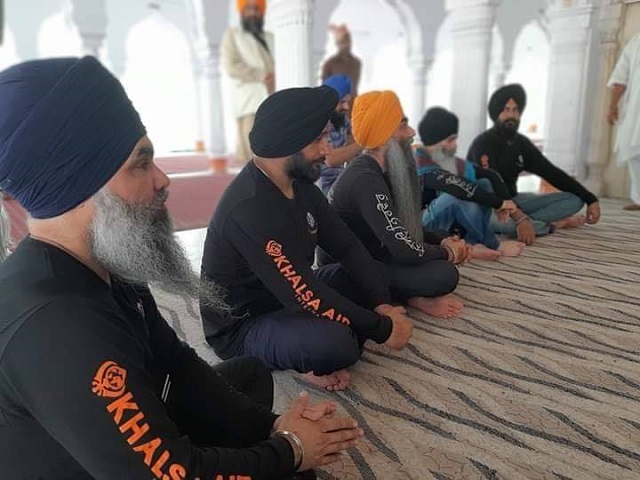 ---
LAHORE: In a bid to spread Guru Nanak's message of love, peace and humanity, a six-member group of Sikh bikers from Canada arrived in Nankana Sahib – the birthplace of founder of Sikh faith – in Punjab on Tuesday.

The group, comprising Sardar Prajeet Singh, Sardar Mandeep Singh, Sardar Sukhvir Singh, Sardar Azdawindra Singh and Sardar Jasmit Pal Singh, has reached Pakistan after visiting 20 countries.




The motorcyclists, belonging to a bike riders club, were warmly welcomed by local Sikh leaders and caretaker of Gurdwara Janam Asthan Syed Ateeq Gilani. They were also presented bouquets.

Over 2,000 Sikh pilgrims arrive for Baisakhi Mela

Speaking on the occasion, Sardar Prajeet Singh expressed his gratitude on the warm welcome extended to his team in Pakistan. He said every Sikh desires paying their respect at the native town of Baba Guru Nanak.




He said the group was trying to follow the three duties assigned by the Guru to each Sikh which is to pray, work and give. "Nam japna (keeping God in mind at all times; Kirt Karna (earning an honest living; and Vand Chhakna (giving to charity and caring for others)," he explained.

Prajeet Singh said that the bikers would leave for India and then to other countries as part of their world tour in the next few days.