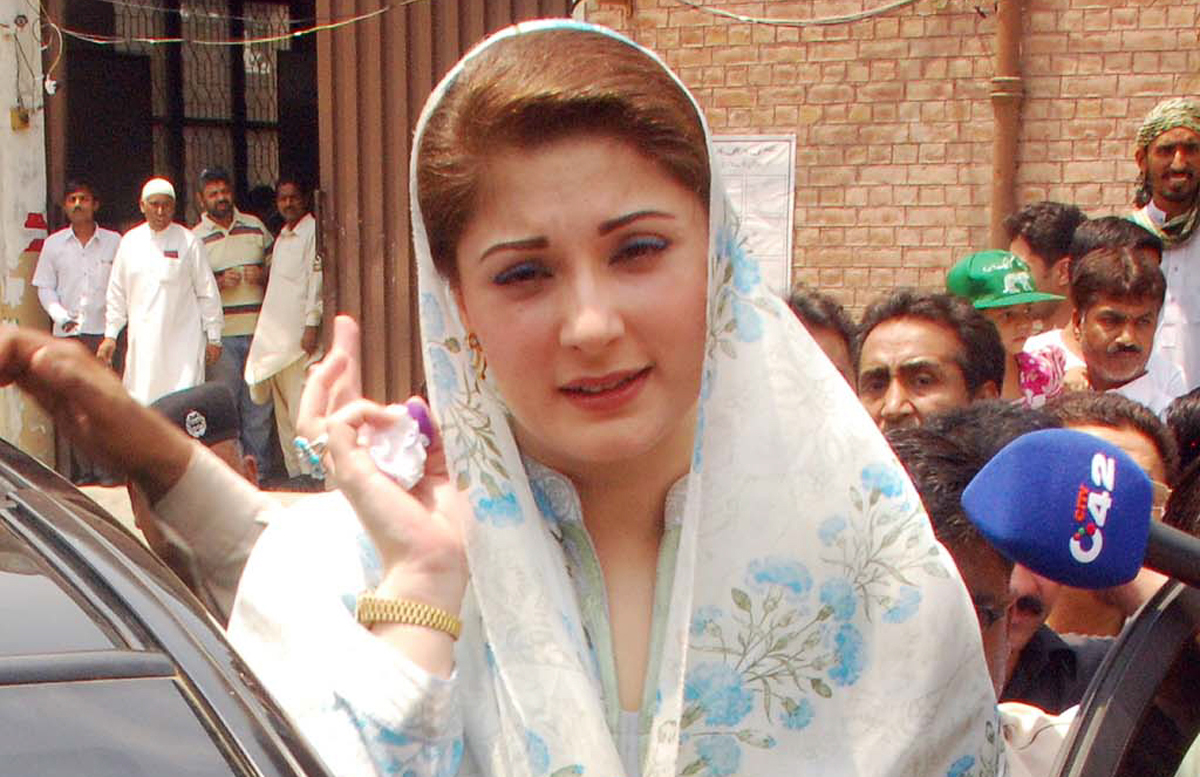 ---
The Pakistan Tehreek-e-Insaf (PTI) has decided to challenge the decision of its rival Pakistan Muslim League - Nawaz (PML-N) to appoint Maryam Nawaz Sharif as one of the party's 16 vice-presidents.

Speaking to Express News on Monday, Foreign Minister Shah Mahmood Qureshi said the ruling party was preparing to challenge the PML-N's decision to grant a party post to a convicted person.

Qureshi said the PTI was exploring different options and would soon decide on the best way forward. "We have the option to take this up in the Parliament, the Election Commission of Pakistan (ECP), or the country's courts," he said.

Reports suggest the foreign minister had started deliberations within party circles and had also held consultations with legal experts. "She [Maryam] has been convicted by the country's courts and is not eligible to hold a party position. She has been granted temporary relief by the court; her conviction has not been reversed," said Qureshi.

PML-N undergoes major restructuring

On May 3, PML-N President Shehbaz Sharif approved the restructuring of the party a day after abandoning the chairmanship of the parliament's key accountability forum, the Public Accounts Committee.

The revamped hierarchy features former prime minister Shahid Khaqan Abbasi as senior vice president, while former interior minister Ahsan Iqbal has become the central general secretary.

The restructuring also saw Maryam, long seen as Nawaz's heir apparent, and Shehbaz's son, Hamza, being appointed party vice presidents for the first time.

Other vice presidents include Abid Sher Ali, Ayaz Sadiq, Chaudhry Barjees Tahir, Dr Darshan Lal Punchi, Khawaja Saad Rafique, Khurram Dastgir, Mian Javed Latif, Muhammad Zubair, Mushahid Ullah Khan, Nelson Azeem, Pervaiz Rashid, Raheela Durrani, Rana Tanveer Hussain and Sardar Mehtab Ahmed Khan.

Former finance minister Ishaq Dar, who is facing graft cases and is living in self-exile in London, was appointed as the party's president for international affairs.