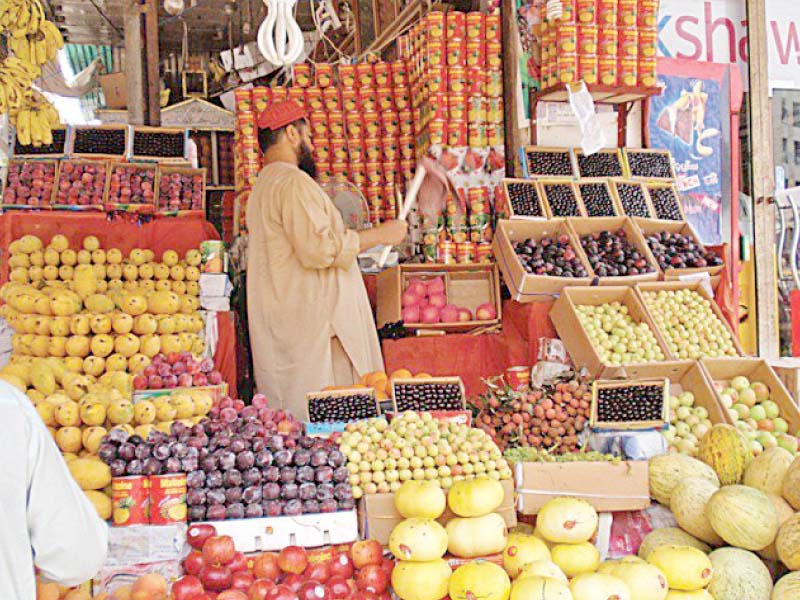 ---
KARACHI: The city administration finalised and published the list of fixed prices of essential edible items for the month of Ramazan. The grocery items' list, issued under the directives of the Karachi commissioner, has been prepared in consultation with all stakeholders including representatives of the Karachi Wholesale Grocers Association, retailers and consumers, and officials of the Bureau of Supply and Prices Department.

PM orders officials to fix prices of essential items in Ramazan

The prices were decided on Sunday after a series of meetings held at the commissioner's office. The list of fruits and vegetables will be finalised by the Market Committee, in the presence of an official from the district administration, and would be issued daily in the morning.

Karachi Commissioner Iftikhar Ali Shallwani directed all deputy commissioners (DCs) to ensure that consumers buy food items on the prices fixed by the city administration and to take stern action against those who fail to comply. All DCs were asked to keep a check on retailers, departmental stores and wholesalers to ensure that they are selling items on the fixed prices.

Furthermore, all assistant commissioners and mukhtiarkars have been assigned duties to ensure the availability of these food items on reasonable prices throughout the holy month.

The roster for the assigned duties of the DCs has also been issued so that their performance could be monitored.

Prices for 26 essential items fixed

The city administration, in their meeting, also warned the representatives of retailers and departmental stores to not violate the prices fixed or else they would be penalised.

Complaint centres have also been set up within the commissioner's office where people can register their complaints in case they find anyone violating the rules. The complaints can be lodged at the commissioner's control room numbers as follows: 021-99203443 and 021-99205605.