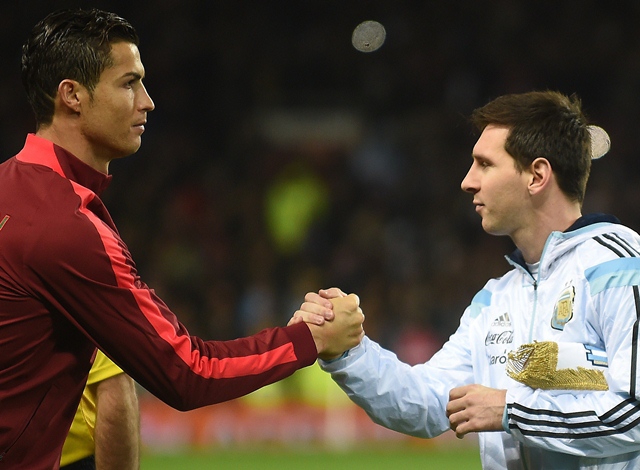 ---
Lionel Messi was in sublime form on Wednesday when he scored twice to help Barcelona gain a 3-0 advantage over Liverpool in the first leg of the Champions League semi-final.

The Argentine star tapped in a rebound after Luis Suarez had opened the scoring for the Catalans, but then he produced one of his magic moments as he curled a free kick in the top corner leaving Liverpool and everyone else awestruck.

The five time Ballon d'Or winner won praise from not only teammates but from the opposition manager Jurgen Klopp as well, who said that Messi was 'unstoppable' in the second half.

The performance once again brought into light the debate over who is better: Messi or Portuguese star Cristiano Ronaldo, and the Marseille striker Balotelli was the one watching and forming his opinion.

In an Instagram boomerang video, he recorded the celebration after Messi scored, meanwhile captioning the post, ""Please, for the sake of football, don't ever compare Messi to the #7 of Juventus."




Italian stiker Balotelli was not the only one in awe of the Barcelona striker.

"He's unstoppable," said Liverpool manager Klopp after his side went 3-0 down in the first leg. "Obviously we couldn't defend the free-kick. What a strike. He's a world-class player but I knew that already. It's no surprise."
COMMENTS
Comments are moderated and generally will be posted if they are on-topic and not abusive.
For more information, please see our Comments FAQ