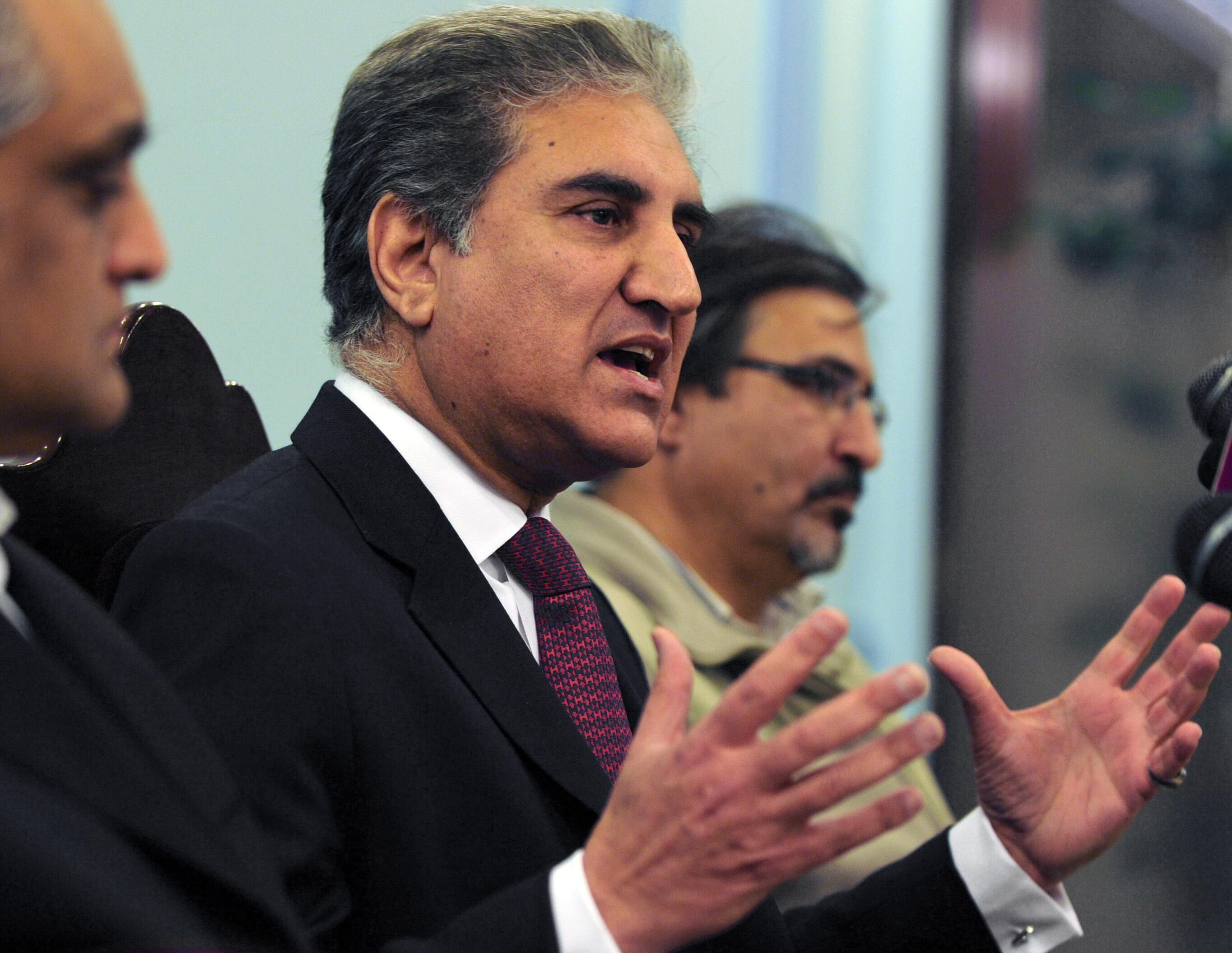 ---
Foreign Minister Shah Mahmood Qureshi on Thursday said there were some elements working to sabotage peace efforts between Iran and Pakistan.

Speaking in the National Assembly, Qureshi asserted that those trying to disrupt peace between the neighbours would never be successful.

The foreign minister said he had held four meetings with his Iranian foreign minister over recent months and that Islamabad had conveyed its concerns to Tehran, particularly after the recent spate of violence in Balochistan.

Pakistan lodges protest with Iran over inaction against Ormara attackers

"We have asked Iran to cooperate with us as we hold an inquiry into the Ormara terror incident," Qureshi told the NA, referring to the killing of 14 passengers, including Pakistan Navy personnel, in Balochistan's Ormara area.

The foreign minister also told the NA that a decision had been taken to fence the border between Pakistan and Iran. "Surveillance is also being increased along the border and new headquarters will be set up in Turbat," he said.

"These steps are part of our efforts to illegal border crossings."

On relations with Afghanistan, Qureshi said Prime Minister Imran Khan has communicated with Afghan leaders "to clear any misunderstandings".


COMMENTS
Comments are moderated and generally will be posted if they are on-topic and not abusive.
For more information, please see our Comments FAQ