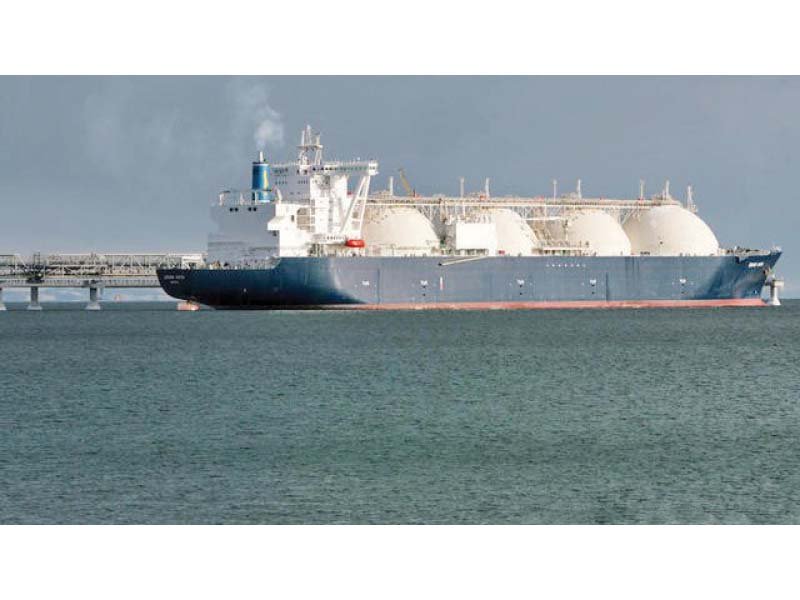 ---
ISLAMABAD: Qatar has lured Pakistan by pushing down the price of liquefied natural gas (LNG) in a bid to win another multibillion-dollar supply contract amid stiff competition with Saudi Arabia in the energy market.

Saudi Arabia and the United Arab Emirates (UAE) have monopoly over Pakistan's oil market. However, during tenure of the previous Pakistan Muslim League-Nawaz (PML-N) government, Qatar won a $25-billion LNG export contract and other energy suppliers were ignored, which raised doubts over the agreed price.

Later, during the current Pakistan Tehreek-e-Insaf (PTI) government's rule, both Saudi Arabia and the UAE offered Pakistan to supply oil and LNG on deferred payments worth $6 billion.

Amid a race to win a multibillion-dollar LNG contract, Qatar is now luring Pakistan by offering LNG at lower prices to win a contract for supply of another 400 million cubic feet per day (mmcfd). At present, Doha is exporting 500 mmcfd to Pakistan under a 15-year agreement struck at 13.37% of Brent crude price. The price will be reviewed after 10 years.

Auditors, after conducting an audit of the deal, were of the view that Pakistan faced a loss of Rs75 billion because of the inking of the LNG supply agreement with Qatar at a higher price. The National Accountability Bureau (NAB) is also investigating the deal.

The anti-corruption watchdog wrote a letter to Railways Minister Sheikh Rashid Ahmed, asking him to provide proof that the LNG deal had been expensive. The minister later appeared before NAB and presented evidence.

At present, Pakistan wants to buy 200 mmcfd to utilise additional capacity of the second LNG terminal at Port Qasim. The terminal has dedicated LNG supply of 200 mmcfd and the remaining volume of 400 mmcfd comes through spot purchases.

"Qatar is eying to export over 400 mmcfd of gas to Pakistan," an official said while pointing out that the petroleum secretary and then Task Force on Energy chairman Nadeem Babar visited Qatar in March to negotiate a contract for additional LNG imports. Later, Babar was appointed Special Assistant to Prime Minister on Petroleum.

Recently, according to sources, Qatar has quoted two prices for LNG supply to Pakistan. In the first proposal, it has offered LNG at 11.25% of Brent crude with price review after five years if Pakistan signs a 15-year deal.

In the second proposal, Doha has offered LNG at 11.5% of Brent crude with price review after five years if government strikes a deal for 10 years.

"A report in this regard has been sent to Prime Minister Imran Khan for consideration," the official said.

Other countries including Russia, Azerbaijan, Malaysia, Oman and Turkey are also seeking to ink an LNG deal with Pakistan on a government-to-government basis. However, the current PTI government is giving priority to Qatar.

"If the agreement is signed with Qatar, it will lead to another scam as the government is focusing on only one country and ignoring other LNG suppliers," the official said.

Total handling capacity of the second LNG terminal is 750 mmcfd, but the government has allocated it a capacity of 600 mmcfd. Pakistan LNG Limited has secured dedicated supply of 200 mmcfd and the remaining 400 mmcfd is imported through spot purchases.

Private-sector stakeholders have asked the government to allocate them the idle capacity of 150 mmcfd. However, "the government is planning to utilise the entire terminal capacity as it is seeking additional supply of 200 mmcfd from Qatar," the official said.

Last year, the second LNG terminal was running at a low capacity due to failure of state-run companies to raise LNG imports as well as refusal on the part of power producers to place firm orders for LNG supply.

Consumers paid an additional $45 million for the unutilised capacity of the second LNG terminal in 2018. "They are also likely to pay an extra $40 million in the ongoing calendar year if the tussle between the LNG supplier and consumers continues," the official said.

A former Pakistan Muslim League-Nawaz government official said that they had floated a simultaneous tender process for LNG to obtain the best price possible and asked Qatar to match that price.

"The current government has done no such exercise and that's why it's difficult to tell whether the price of 11.25% to 11.5% they are getting is the best possible price," theol official remarked.

The best price these days is under 11% for a long-term contract and for spot rates the prices are around 10%.

Under such circumstances the government decision to go with Qatar in a government-to-government contract seems very curious, especially given that the government had been criticising the PML-N for doing the same.

The previous government of PML-N was able to get a price of 11.6% from a Swiss company Gunver two years ago when the price of LNG was much higher.

For this government to get 11.5% now in this soft market, traders say, is a very high price.

Published in The Express Tribune, May 2nd, 2019.

Like Business on Facebook, follow @TribuneBiz on Twitter to stay informed and join in the conversation.