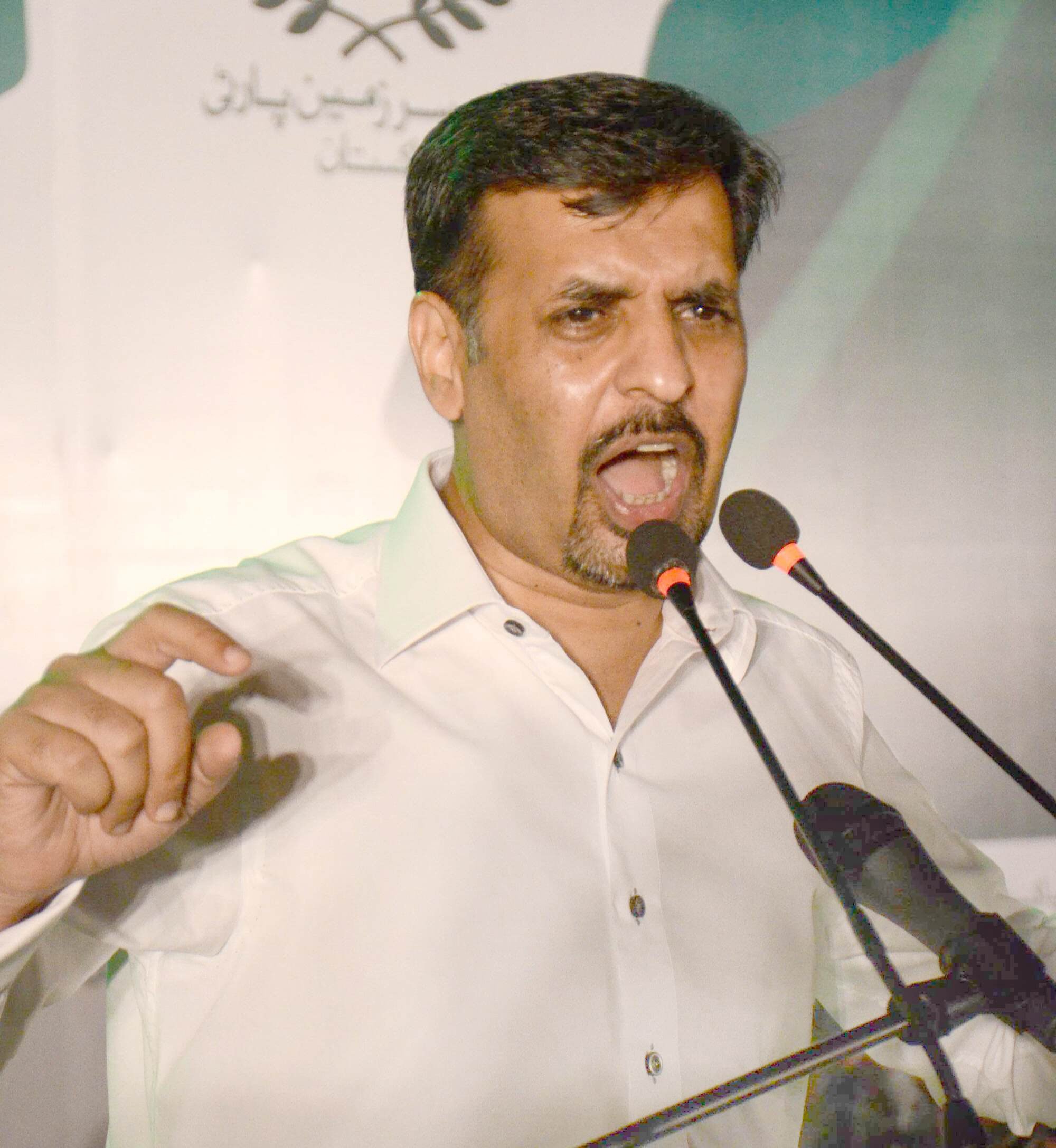 ---
QUETTA: Pak Sarzameen Party (PSP) Chairman Syed Mustafa Kamal on Saturday said the Pakistan Tehreek-e-Insaf (PTI) government has failed to deliver on its promises.

While addressing a press conference at the Quetta Press Club, he said the government has made a million people jobless within one year, adding that 400 industries are going to close in the near future.

Earlier, speaking to the media at the Quetta airport on Friday, Kamal said the 18th Amendment has failed to deliver its designed agenda and any of its positive effects have failed to benefit people at the grassroots level.

"We are not against the 18th Amendment," he said, adding the rights should be transferred to the lowest level to resolve the issues of common people.

He further urged the federal government to finalise the Provincial Finance Commission (PFC) alongside the National Finance Commission (NFC). "The missing persons' issue is the major bone of contention in Balochistan," he said, urging the media to play its part in ensuring equal representation for each province in the National Assembly and Senate.

The PSP chairman also called on the federal government to form a Provincial Finance Commission on the lines of the National Finance Commission.

"The entire nation felt the pain of the Hazarganji explosion in Quetta and stands shoulder to shoulder with the bereaved families."

Kamal further slammed former finance minister Asad Umar, calling his failure a failure of the whole cabinet.

"The performance of the current government is worse than any other government in the history of Pakistan," he said, warning the masses that the current inflation rate is just a trailer and the real hardships will arrive after the next budget.

To a question on his party's quotient with the MQM, he said the two parties have ideological differences while denying any chance of his return to MQM.

"MQM remained in power for 32 years but only promoted hatred and nothing else. But the PSP's motto is to promote peace and harmony," said the former MQM leader.

Meanwhile, addressing party workers' convention in Quetta, Kamal said that in order to eradicate the feeling of insurgency from its roots, the state must contact the disgruntled groups. "Most of the issues of Balochistan will be resolved with the recovery of missing persons."

Kamal further warned that his life was in grave danger and he is facing threats from MQM. He added the current Pakistan Tehreek-e-Insaf (PTI) government has issued a death sentence for the poor people with heightening inflation and its economic policies.

"The reforms being introduced by the PTI will not eliminate poverty but the poor," he said, accompanied by other party leaders including Anees Qaimkhani, Ashfaq Mangi and many others who also addressed the convention.