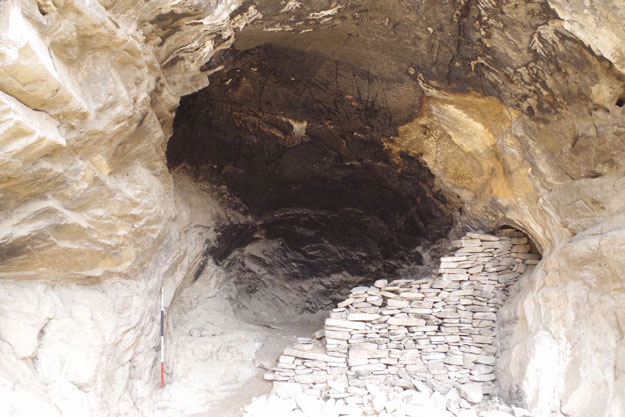 ---
PESHAWAR: Archaeologists in Khyber Pakhtunkhwa have discovered 2,200 years-old ancient metal artefacts from Peshawar's Hayatabad neighbourhood.

The Archaeology Department of the University of Peshawar in collaboration with the K-P Archaeology Department had been excavating the Hayatabad Phase V site for the last three years.

The artefacts discovered include utensils, tools, and industrial items. The remains were traced back to the Sateen tribe, which dates back to the 2nd century BC.

After three years of hard work, professor Gul Rahim of University of Peshawar and his team resulted in discovery of 2,200 year old relic of a Greek blacksmith's workshop, which has been considered as the oldest of all workshops of the Greek civilization discovered in the area so far.

"We had found ancient Greek coins at first. Then we decided to dig deeper at the site. After finding artefacts, we were of the view that we were on to an archaeological discovery," Prof Gul Rahim told The Express Tribune.

"We had discovered coins, knives, smelting instruments of various metals, furnace, while we have also found relics of the Sikh, Mughal and Buddest eras items at the site, but we confirmed that it would be traced back to the Greek civilization" Prof Gul Rahim stated.

He stated that archaeologists working on the project proud to have discovered various relics of various eras.

He said that archaeologists in the province gave prominence to the country by their work on unearthing the Gandahara and other civilisations. Prof Gul Rahim lauded the services of the founding member of the department of archaeology Ahmed Hassan Dani, Farzand Ali Durrani and Fidaullah Serai who were considered the stars of the department.

"We look forward to discovering the remaining site and hope that international donor will collaborate with us in archaeological excavation," he said.