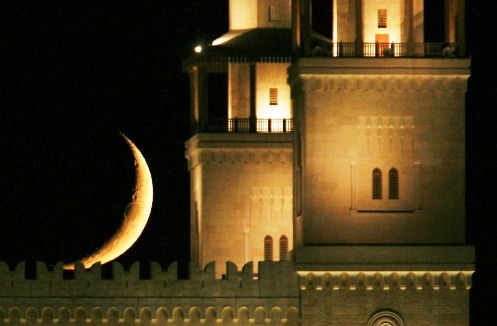 ---
ISLAMABAD: As the holy month is set to begin in the first week of May, the federal government has announced the office timings during Ramazan.

According to a notification issued by the Prime Minister's House on Friday, all government offices working five days a week basis will observe office timings from Monday to Thursday from 9am to 3.30pm and on Friday from 9am to 1pm.

Meanwhile, the timings will be 9am to 2pm for the offices working six days and on Friday, the offices will be open from 9am to 1pm.

PMD predicts Ramazan moon sighting on May 5

The Pakistan Meteorological Department has predicted that the Ramazan moon will be sighted on May 5.

It has also predicted that the weather in most parts of the country will remain cloudy, however, the Met Department's Climate Data Processing Centre gave a prediction of their own.

They rebuked the Met department's claim and said that scientific statistics show that the moon will be visible on May 6 instead.