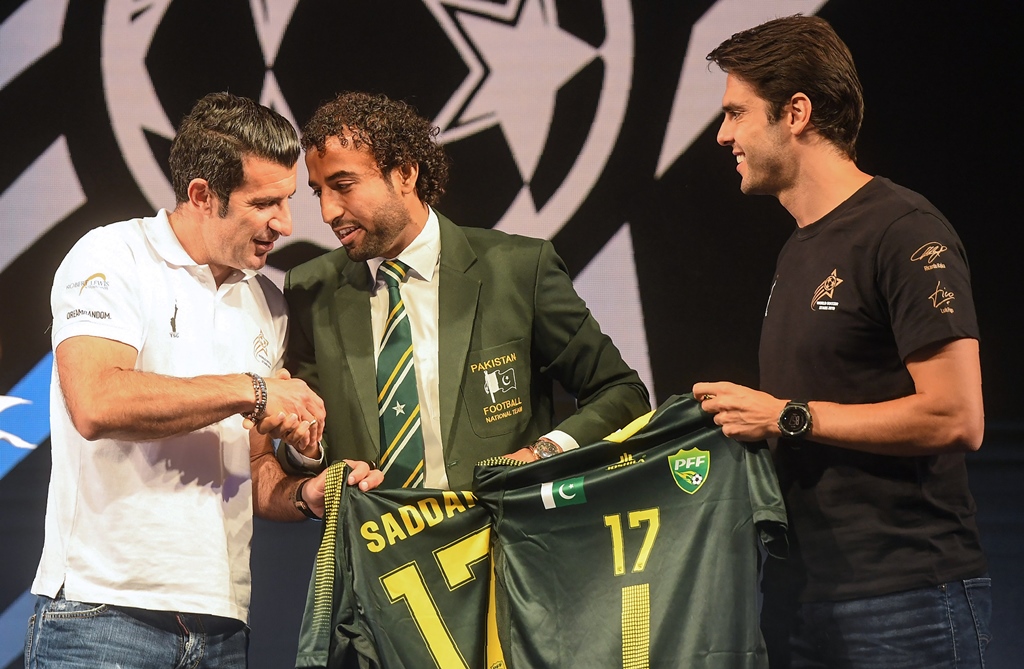 ---
Football fans in Pakistan will have to wait longer than they expected to see football legends Ricardo Kaka, Luis Figo and Nicolas Anelka in action as the 2019 World Soccer Stars event is in jeopardy.

The April event which was supposed to bring the football stars to Pakistan for two matches, one each in Karachi and Lahore, has been postponed until further notice.

According to sources, the organisers of the World Soccer Stars were not given an NOC due to security reasons.

On the other hand, the sponsors did not show enough interest in the event which led to the postponement.

The event was supposed to organise a football match in Karachi on April 27 in the Abdul Sattar Edhi Hockey Stadium, while the second match had to take place in Lahore on April 28.

Meanwhile, the tickets for the event are still up for sale.

The organisers, however, refused to comment on the update.