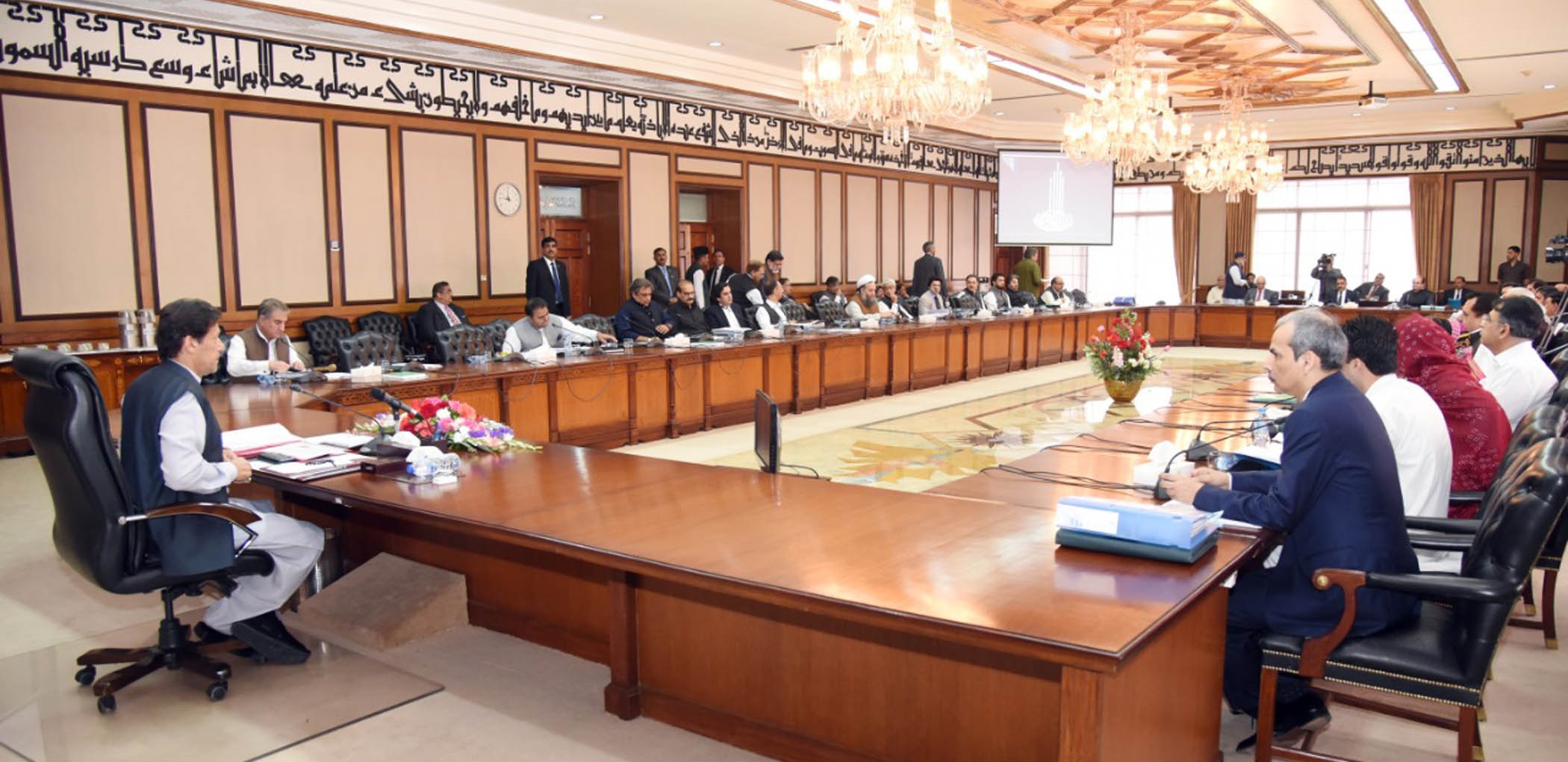 ---
ISLAMABAD: Prime Minister Imran Khan will chair weekly federal cabinet meeting at the Prime Minister's Office in Islamabad on Tuesday.

A 16-point agenda has been laid out to discuss in the moot. The items on the list include ratification of decisions taken by the Economic Coordination Committee (ECC) and the cabinet committee on the China-Pakistan Economic Corridor (CPEC), tax exemptions in respect of projects funded by the Kingdom of Saudi Arabia Fund for development grant given to the Earthquake Rehabilitation Regulatory Authority.

The federal cabinet will also discuss signing of memorandum of understanding (MoU) for the membership of China's Belt and Road Initiative tax administration cooperation mechanism and MoU between the China International Development Cooperation Agency and the Ministry of Planning, Development and Reform of the Islamabad Republic of Pakistan on implementation of the projects under the joint working group of the CPEC on the socio-economic development front.

This is a developing story and will be updated accordingly.