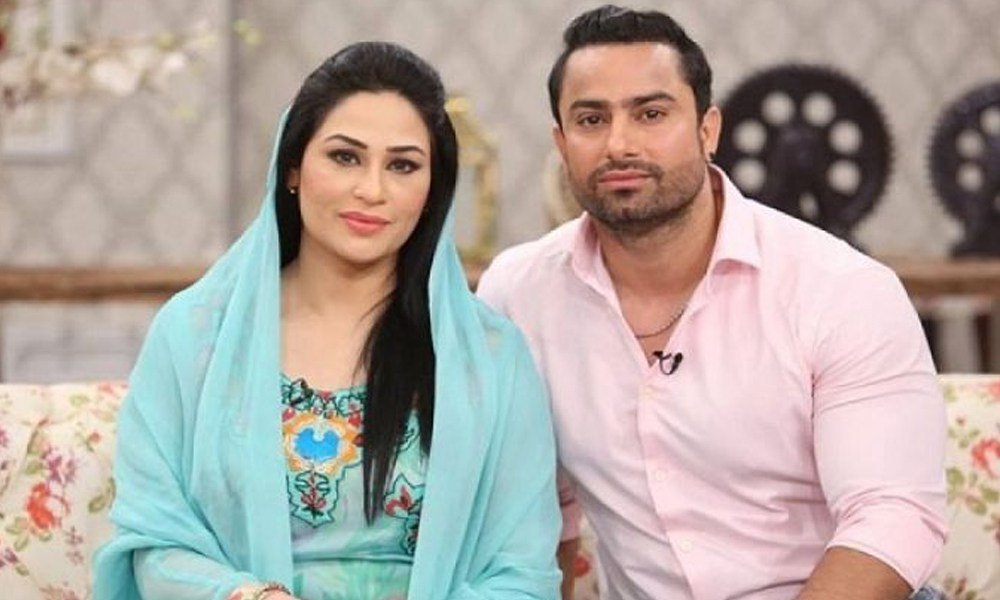 ---
LAHORE: After a long-running legal battle, renowned singer Humaira Arshad and model-actor Ahmad Butt's divorce has been finalised. Initially the court had issued two divorce notices to Butt on Arshad's request but then the couple had patched up so they didn't pursue it further.

However, due to further unavoidable circumstances, the couple called it quits once again, this time, after mutual consent and in the presence of both families.




"Our divorce was ultimately finalised on Monday after mutual understanding. This divorce was a mutual decision and neither of us have any complaints with each other," Arshad told The Express Tribune.

She continued, "We did this for our son, for his future. I am satisfied with my divorce and will now focus on my work and singing career as I many new opportunities are coming my way."

Butt also weighed on the matter, "We have finally divorced each other and I have the custody of our son. Humaira Arshad is longer related to me. I humbly request everyone to give us the time and space to cope up with this personal matter."

He added, "Now that the divorce has been finalised, I also request Humaira Arshad to no longer refer to me as her husband on any platform."




Family's version

"The main issue between Humaira and Ahmad was the custody of their son. Humaira has finally handed over their son to Ahmad who will be moving to the US soon," shared a relative, seeking anonymity.

He continued, "Both families have been exhausted due to their personal issues. Even neighbours began complaining of the two arguing all the time. Therefore, the last resort and only solution was a divorce. Which was finalised with mutual agreement."

Backstory

It is pertinent to mention that the Bo Kaanta crooner divorced Butt after 15 years of marriage. The pair married in 2004 when Arshad was at the peak of her career. However, just a few years later things began going downhill due to both domestic and financial problems. Eventually, the singer took the legal route and filed for divorce in 2015.




Previously, Arshad had also held a press conference at the Lahore Press Club where she accused Butt of physical and emotional abuse .The singer also alleged that after the two wed, Butt stopped working due to which she was forced to be the breadwinner. The then husband denied all the allegations and claimed that he worked in many films and did his best to support their married life.

Have something to add to the story? Share it in the comments below.
COMMENTS
Comments are moderated and generally will be posted if they are on-topic and not abusive.
For more information, please see our Comments FAQ