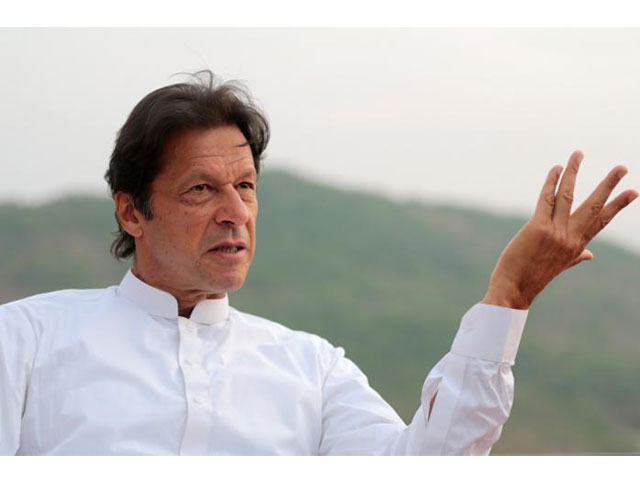 ---
Prime Minister Imran Khan misspoke on Monday by mixing up France with Japan while giving an example of how the country set up joint industries in the border region to bolster economic ties with Germany.

"The more trade you have with each other your ties automatically become stronger...Germany and Japan killed millions of their civilians until after the Second World War when they both decided to have joint industries on their border regions," he said while speaking at an event in Tehran, where he went for a two-day visit.




After the Second World War, France and Germany joined hands to lay the foundation of the European Union.

Premier Imran's slip of tongue saying Japan, the island nation in East Asia, had a border with the western European nation instead of neighbouring France was quickly latched onto.

Social media users hit out at the prime minister for making the mistake in front of an international audience.


Japan is an island country in East Asia located in the Pacific. Germany is in central Europe. They had the same location during the 2nd World War in which they were allies. But PM Imran thinks otherwise and says so before international audience. pic.twitter.com/aR45Y7T2bP

— Syed Talat Hussain (@TalatHussain12) April 22, 2019
According to Imran Khan, Japan and Germany share borders. 🤦🏻‍♂️However, in map, the distance from 🇯🇵 to 🇩🇪 is 9043 kms.🧘🏻‍♂️ pic.twitter.com/kHqjed5mkg

— Amir Abbas (@AmirAbbasTuri) April 22, 2019
Germany and Japan share borders, Prime Minister Imran Khan reveals for the first time #ParallelHistory pic.twitter.com/E2ug4wZjbI

— Murtaza Ali Shah (@MurtazaViews) April 22, 2019
Please don't tell Germany and Japan

Hey Bhagwan 🤦🏽‍♀️ in Naya Pakistan PM Imran Khan has no idea about countries https://t.co/Bxm8Zmkwxf

— Veengas (@VeengasJ) April 22, 2019


This, however, is not the first time PM Imran has got his geography wrong.

In December last year, he referred to Africa as an "emerging country" in a speech during the Envoys Conference on Economic Diplomacy.


"Africa is an emerging COUNTRY". Haters gonna hate but my kaptaan knows best, Africa is no continent 🌍😂 pic.twitter.com/TtY7rkW7GZ

— Naila Inayat (@nailainayat) December 29, 2018
COMMENTS (2)
Comments are moderated and generally will be posted if they are on-topic and not abusive.
For more information, please see our Comments FAQ