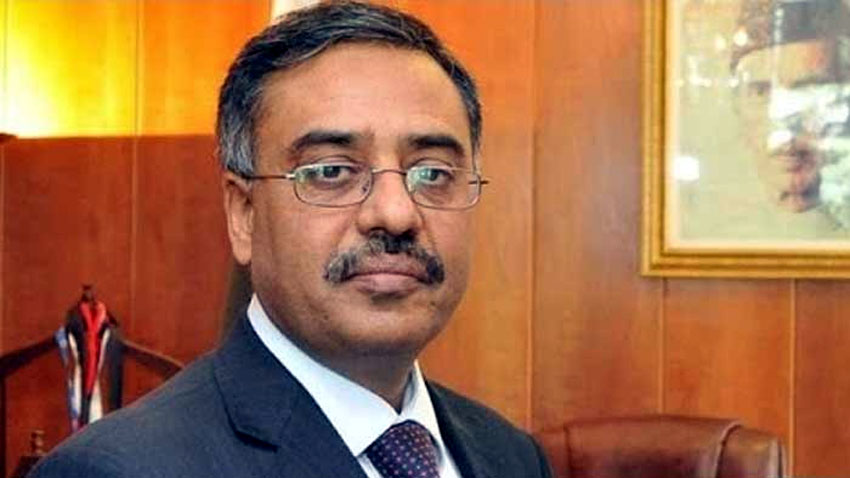 ---
Foreign Secretary Sohail Mahmood assumed charge in Islamabad on Wednesday, the Foreign Office (FO) said.

On the same day, he called on Foreign Minister Shah Mahmood Qureshi.


Foreign Secretary Sohail Mahmood assumed charge and called on the Foreign Minister today. pic.twitter.com/XvtJPd4TVz

— Spokesperson 🇵🇰 MoFA (@ForeignOfficePk) April 17, 2019


Mahmood is a foreign service officer with diplomatic experience spanning over three decades that includes various assignments at the Ministry of Foreign Affairs (MOFA) as well as Pakistan's missions abroad in both bilateral and multilateral arenas.

Prior to his appointment as Foreign Secretary, Mahmood served as Pakistan's High Commissioner to India from August 2017 to April 16, 2019.

Sohail Mahmood to replace Tehmina Janjua as foreign secretary: Qureshi

On March 31, FM Qureshi confirmed Mahmood's appointment while he was still serving in New Delhi.

Mahmood has replaced Tehmina Janjua who retired this month after reaching the age of superannuation.

Janjua served as the first female foreign secretary in the country's history, during her stint had to deal with many challenging foreign policy issues — including the recent military standoff between Pakistan and India in the wake of Pulwama attack.