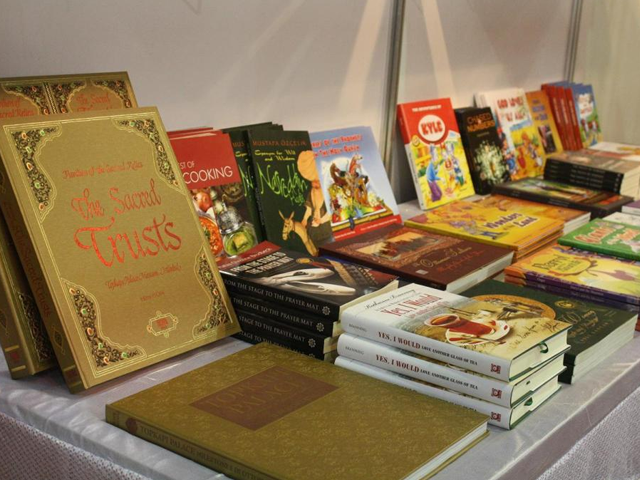 ---
The world's biggest 24-hour book sale, the Big Bad Wolf Sale, will begin in Lahore on April 19. More than one million books will be on sale at discounted rates.

The event will take place at the Expo Centre in Lahore and entrance will be free-of charge. This event will be the first chance for Pakistanis to experience a 24-hour book fair which will end on April 29.

"The book sale aims to promote a culture of reading through affordable brand new books," said Big Bad Wolf Sale Founder Andrew Yap.


PHOTO: ONLINE/FILE

"There is a clear demand for such books in this region and it is important to make them accessible, he stated. We aim to ignite imaginations, foster creative thinking and empower the country's future generations," he stressed.

According to official data from the United Nations Educational, Scientific and Cultural Organisation (UNESCO), the literacy rate in Pakistan among those 15 and older has steadily increased from 25% in 1980 to 60% in 2018.

The book sale is the largest event of its kind in the world, successfully attracting hundreds of thousands of book lovers, occasional readers, students, families and avid shoppers from around the globe.




The sale also offers generous discounts to book lovers. Readers can find bestsellers, fiction, romance, crime, thriller, non-fiction, novels, business and art books. The event will also feature an assortment of children's storybooks, activity books, colouring books and interactive books. The Big Bad Wolf Book Sale is also Asia's exclusive retailer of the Little Hippo augmented reality (AR) books.

The books come to life as the characters sing, speak and dance making children excited to read and learn. There will be a wide variety of books on sale. Everyone is invited to come visit and experience it for themselves, said Big Book Private Limited Director Awais Akhtar Butt, the organiser of the book sale.

Have something to add to the story? Share it in the comments below.