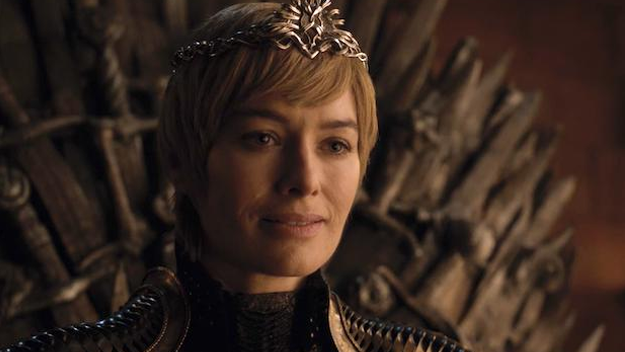 ---
All eyes are on HBO's highest grossing series Game of Thrones (GoT) these days. After a long two-year hiatus, season eight of the super hit fantasy drama - which also happens to be its last - finally premiered on Sunday, April 14. Nobody knows what is going to happen next or who will survive till the end of the show.

'Game of Thrones' fans angry at 'HBO' for not releasing final trailer

But one thing is for sure: its actors are walking away a lot richer than they were at the start of the series. Here is how much each key character got paid this season, as reported by Business Insider.

$500,000 — Kit Harrington and Lena Headey 




According to The Hollywood Reporter, Harrington - who plays Jon Snow - and Lena Headey, who stars as Cersei Lannister - signed golden contracts in 2017.




They are making as much as $500,000 per episode. Yes, you read that correct! Harrington is literally having a windfall after his re-birth in the show.

$300,000 — Peter Dinklage, Emilia Clarke and Nikolaj Coster-Waldau 




Dinklage, who plays Tyrion Lannister, is one of the highest-paid actors on the show. We hope doesn't drink away all of it, like his onscreen character does on the show.




Currently, Clark - a.k.a Khaleesi of the Great Grass Sea - cashes in the same amount per episode as two of her main male co-stars. Atta girl!




As Jaime Lannister - Cersei's brother and lover - Coster Waldau bags $300,000 in his bank account every Sunday, which is more than enough for a Lannister to pay back his debts.

$175,000 — Sophie Turner, Maisie Williams, Isaac Hempstead Wright 




The B-Tier star cast of Game of Thrones makes less than their counterparts though. This might seem unfair to us but these three understand and accept why they do not get paid as much.




Williams, who plays Arya Stark was only 13-years-old when she joined and has gotten a decent appraisal since her first appearance.




And just like her on-screen sister, Turner also adds $175,000 to her bank balance per episode.

There is equality among all family members on the show. Isaac was only 10-years-old when he joined and now, at the age of 19, when the show is in its final stages, he is earning $175,000. Not bad at all for a teenager!

Shock: Emilia Clarke sums up fans reaction to 'Game of Thrones' finale

Of course, this is all without the extra cash that comes from bonus clauses which allow the stars to earn percentages of the syndication payments they get from the record-breaking show being shown in more than 170 countries. Talk about lucky!

Have something to add to the story? Share it in the comments below.