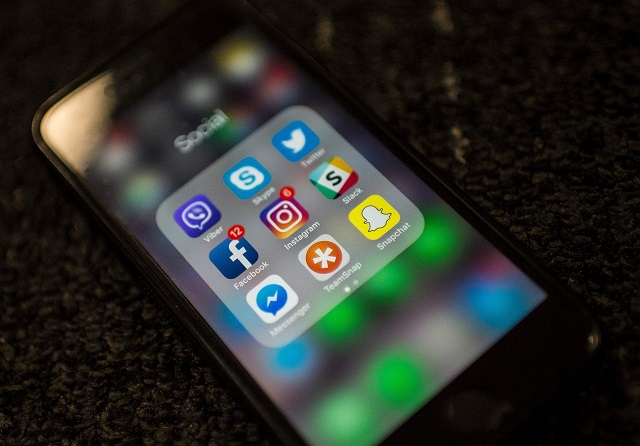 ---
WhatsApp, Facebook and Instagram faced a global outage on Sunday as messages on the services were not being received or sent. The newsfeeds of the social media platforms were not refreshing as well.

US social media users sticking with services: survey

The social media apps experienced one of its longest outages in March when some users around the globe faced trouble accessing the apps for more than 24 hours. Now that the apps are back up and working normally, many users have heaved a sigh of relief.

Social media gets thumbs-down in new US poll

Users on Twitter had various jokes to make about the global outage.

What if instagram, facebook and whatsapp are down  so to decrease the number game of thrones spoilers #whatsappdown pic.twitter.com/5e12yMebtT

— John Elias🇹🇿 (@Johnkwandikwa) April 14, 2019
#WhatsAppDown #FacebookDown #InstagramDown

Me: *checks Wi-Fi*
*disconnects from Wi-Fi*
*reconnects to Wi-Fi*
*checks WhatsApp*
*restarts phone*
*checks WhatsApp*
*checks Facebook & Instagram*
*checks Wi-Fi*

*finally checks Twitter*

Me: pic.twitter.com/AKFfCcJu20

— Harshal (@iHarshalWatts) April 14, 2019
Breaking News — People are being forced to go outside and socialize with one another in the wake of the current global #FacebookOutage #FacebookDown #instagramdown pic.twitter.com/sdardKKQXg

— Geoff Higdon (@TheNLBobby) April 14, 2019
Messages not sending on WhatsApp

Me:
*check data
*turn on-off data
*check WhatsApp
*switch from 4G to 3G
*check WhatsApp
*reboot phone
*check WhatsApp
*power phone off and on
*check WhatsaApp
*finally check Twitter

... and #whatsappdown is trending pic.twitter.com/OmLEMYtyWL

— Sheikh Maaz (@RealmaazAli) April 14, 2019
Dang it I missed my chance to post #facebookdown #instagramdown #whatsappdown pic.twitter.com/JkC5QzD1NJ

— bua (@bua13434052) April 15, 2019
me without twitter

#FacebookDown #whatsappdown #instagramisdown pic.twitter.com/FfvyXXEM83

— zriouile zineb (@ZriouileZ) April 14, 2019
So it's the second time this has happened and I think we should expect more of this to occur in 2019 #instagramdown #facebookdown #whatsappdown pic.twitter.com/00J36pgfvT

— Viral terkini (@Rizki_1717_) April 14, 2019
After restarting your phone 10 times, uninstalling and reinstalling WhatsApp 5 times, switching from 3G to LTE, disconnecting and reconnecting the VPN, turning Airplane mode on&off, & finally taking your iPhone to the service center😭😭😭 only to open Twitter& find #WhatsAppdown pic.twitter.com/7BFpIFkOoM

— Baguma (@JBaguma_) April 14, 2019
When Twitter is the only app that can keep it together. Props to you Twitter! #Whatsappdown #instagramdown pic.twitter.com/f2BdY0CZMX

— Gabriel Valdes (@PTYGabriel_) April 14, 2019
When you see posts about WhatsApp being down but you didn't notice because no one messages you anyway #whatsappdown pic.twitter.com/7NMpPNtZyn

— Mark (@Biwx99) April 14, 2019
Isn't funny how twitter never goes down, like Instagram and Facebook servers are terrible.

Twitter literally just sitting here like..... #instagramdown pic.twitter.com/e9kDviGaUD

— Dannielle Kni (@sheismaroon) April 14, 2019