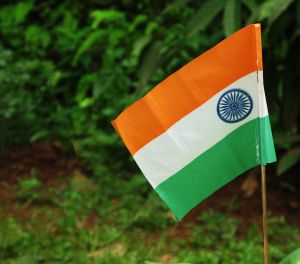 ---
Military veterans in India on Friday condemned political leaders for taking credit for military operations including cross-border strikes, The Hindu reported.

Over 150 Indian veterans, including eight former service chiefs, wrote to Indian President Ram Nath Kovind and urged him to intervene against the politicisation of the military during general elections.

The veterans referred to it as an "unusual and totally unacceptable practice". They further stated that misusing the armed forces would impact adversely on the morale and efficiency of the serving men and women.

Indian Election Commission bans PM Modi biopic during election period

"We hereby respectfully urge you to take all necessary steps to urgently direct all political parties that they must forthwith desist from using the military, military uniforms or symbols, and any actions by military formations or personnel, for political purposes or to further their political agendas," read the letter dated April 11.

Modi favourite as India's incredible election begins

"We, therefore, appeal to you to ensure that the secular and apolitical character of our armed forces is preserved," the veterans maintained.

The letter also mentioned former service chiefs General Sunith Francis Rodrigues, General Shankar Roychowdhury, General Deepak Kapoor, former Navy chiefs Admiral Laxminarayan Ramdas, Admiral Vishnu Bhagwat, Admiral Arun Prakash, Admiral Suresh Mehta and former Air Chief Marshal NC Suri.

The first phase of polling in India commenced on Thursday and the final phase is to be held on May 19. The counting of votes shall happen on May 23.



This article originally appeared on The Hindu.