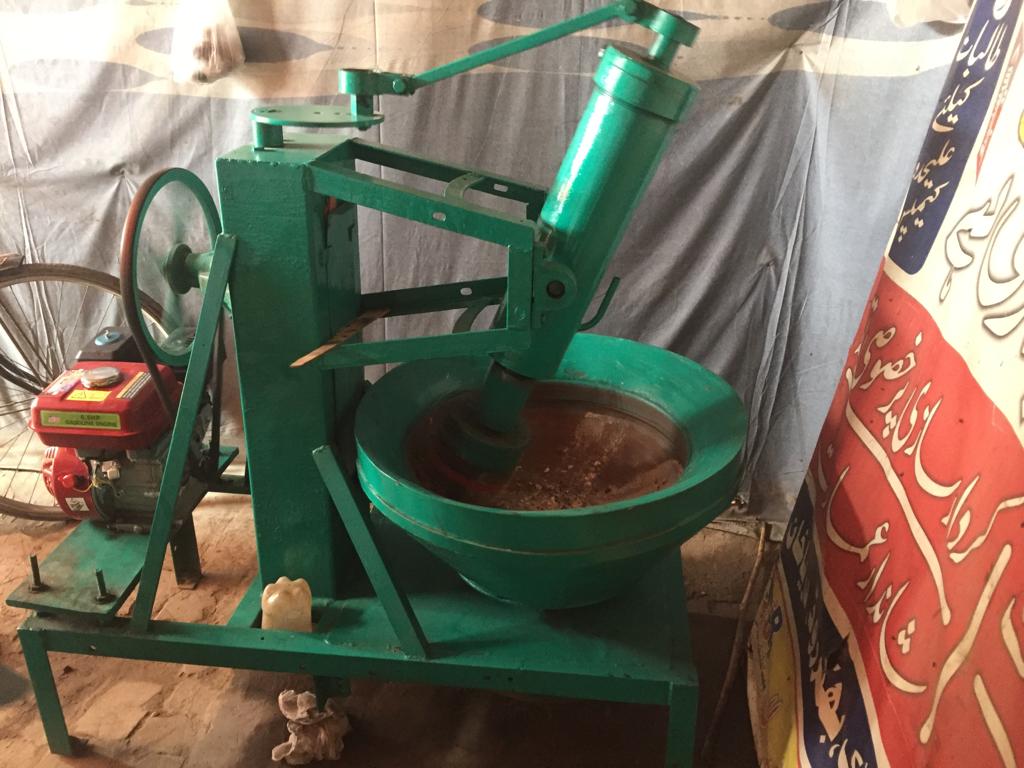 ---
DARYA KHAN: With the onset of sweltering heat across most of the country, Pakistanis have started reaching for their traditional cooling remedies. Like this time every year, one can see myriad stalls selling cool drinks on the footpaths of thoroughfares in most cities.

In Punjab, thandai is one popular traditional beverage that people turn to in order to beat the summer heat. Prepared with more than seven ingredients, the drink is known to provide a soothing and hydrating effect and is widely believed to have several health benefits.

Muhammad Rafiq, who has been preparing and selling thandai for the last three decades, told The Express Tribune that the drink is prepared with the original recipe of Luqman al-Hakeem – a revered figure in Islamic history. Rafiq said that his grandfather and parents found the recipe after reading various books, while he learned the preparation of the drink through his father who was also a seller.

"We set up thandai stalls each season, which spans for almost six months," he explained. "My family hails from Rajanpur and we have been involved in the business of selling thandai for two generations."

Although Rafiq – a father of five children – sells the delicious summer drink, he has never underestimated the power of education and ascertains that all his children go to school.

"[My children] want to continue running the family business but I am making sure that they complete their education first so that they have a better business sense," he said. "My eldest son is a first-year college student while others are also pursuing their studies."

The reason why thandai is so delicious and soothing is that it is prepared in several stages and some unique ingredients are used to attain its distinct taste. First, poppy seeds are soaked in water for two hours, later, they are ground together with almonds and mixed with green cardamom, white cumin seeds, black pepper, charmagaz (dried melon seeds), dry rose petals and sugar. It is later poured into a utensil, chilled and mixed with Jam-e-Shirin (sugar syrup) before being served to customers.

It takes over an hour to prepare thandai and since it's a seasonal drink, it sells like hotcakes. However, there is no business when the weather is cold.

"[During summers] we are able to sell over 100 small-and-large sized glasses of the drink every day. The big glasses are sold at Rs30 while smaller ones cost Rs20," Rafiq said.

He further detailed that a couple of years ago, his family used to manually grind the poppy seeds which would consume nearly two hours. However, to save time and make the most of technology, they now use electric grinders to get the job done as quickly as possible.

"Other sugary and cold drinks could be bad for health but thandai has several health benefits," he claimed. "The ingredients used in the drink are good for the brain and the heart and they help to ward off heat."

In a month, nearly 60 kg of almonds are used in the drink which makes around 320-400 kg of almonds per season. Rafiq also said that people not only consume the drink themselves but also buy takeaways for their families. The drink is also called the "gift of summer" because of its high demand during the season.

"The drink has no harmful effects. We also prepare it for wedding functions upon receiving orders. Sometimes, people ask us to add milk to the drink to give it a richer texture and a distinct taste but that increases the price," Rafiq said. "We don't add milk to the drink we sell in our shop because the rates will go high and people won't buy it anymore."

Rafiq also said that they are unable to generate a lot of profit because of the low prices. However, people consider it a blessing for themselves, especially those who work outdoors under scorching heat. Some people even travel from other areas to come to Rafiq's shop and treat themselves to the drink.

As soon as summer begins, more than 50 thandai stalls are set up across Punjab. The drink is, however, more popular in Bhakkar, Layyah, Mianwali, Muzaffargarh, Multan and Dera Ghazi Khan.

"Whenever I visit DG Khan from Islamabad, I make sure to treat myself to thandai each day throughout my stay here, Owais, a thandai lover told The Express Tribune. "It is served chilled and is useful in warding off heat. It quenches your thirst immediately and the taste is also great."

Likewise, Waqas Tariq, another thandai enthusiast, said that he drinks thandai every day because it not only has a soothing effect but it also has health benefits.

"We not only frequent thandai stalls in summers but we also prepare it at home each year during the month of Ramadan," he said. "If consumed at Sehr time before fasting, it doesn't make you feel thirsty," he said.