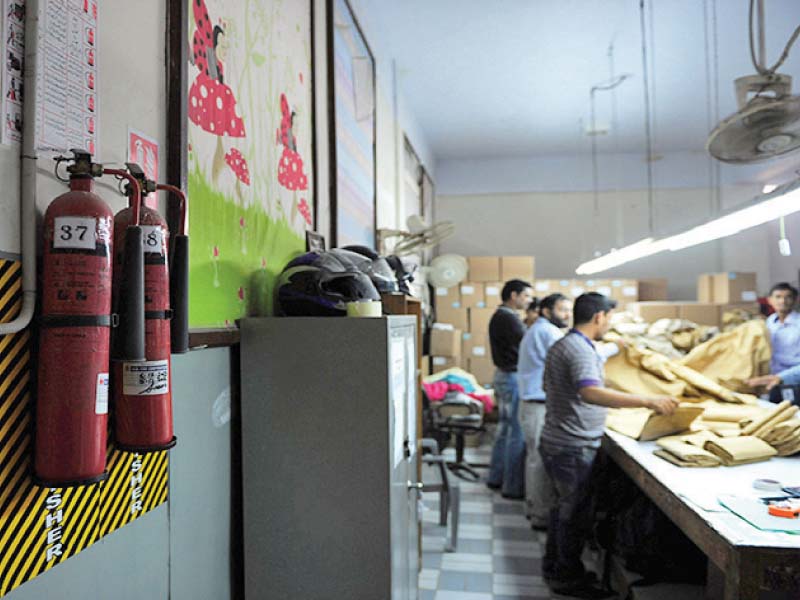 ---
RAWALPINDI: The Punjab home department has completed the survey against the buildings, filling stations and factories which failed to install fire-fighting equipment, smoke alarms and safety exits. The survey was conducted when despite the crackdown and red notices fire safety measures were not taken.

The District Civil Defense Officer Talib Hussain told the media that they have fined these establishments with Rs0.659 million and sealed some 70 factories for lack of fire safety equipment.

In this regard, the home secretary has summoned officials of Civil Defense Department to Lahore for a detailed briefing before launching the operation.

According to the survey, there are 500 multi-story buildings in Rawalpindi division which do not have fire safety equipment out of which 400 are located in Muree alone. These buildings belong to powerful personalities including  politicians, bureaucrats and businessmen.

The remaining 50 such buildings are in Rawalpindi, 19 in Gujjar Khan, four in Taxilla and nine in Kahuta. Furthermore, there are as many as 1,200 illegal buildings in the district.

There are total such 234 petrol filling stations  including 122 in Rawalpindi, 30 in Taxila, eight in Murree, 12 Kalar Sedyan, 48 Gujjar Khan, 13 in Kahuta and one in Kotli Satyan. Moreover, there are 809 factories, 35 shopping malls, 291 Liquefied Petroleum Gas (LPG) agencies and 135 petroleum agencies. There are up to 32 petrol stations in Rawalpindi, 51 in Gujjar Khan, 11 in Taxilla, 13 in Kotli Satyan, 12 in Kalar Sedyan, seven in Muree and nine in Kahuta. Around 80 per cent of them are lacking fire safety equipment.

Fire safety training

The Civil Defense Department (CDD) provided fire safety training, to the staff of Chaklala Shell Oil yesterday.

The three hour training provided by CDD instructors Sadaf Zahoor and Saddia Haleema included first-aid rescue training as well as treatment of burnt victims in case of fire.

Subsequently, the CDD District Officer instructed the administration to install latest fire safety equipment at the depot. 

Published in The Express Tribune, April 12th, 2019.
COMMENTS
Comments are moderated and generally will be posted if they are on-topic and not abusive.
For more information, please see our Comments FAQ