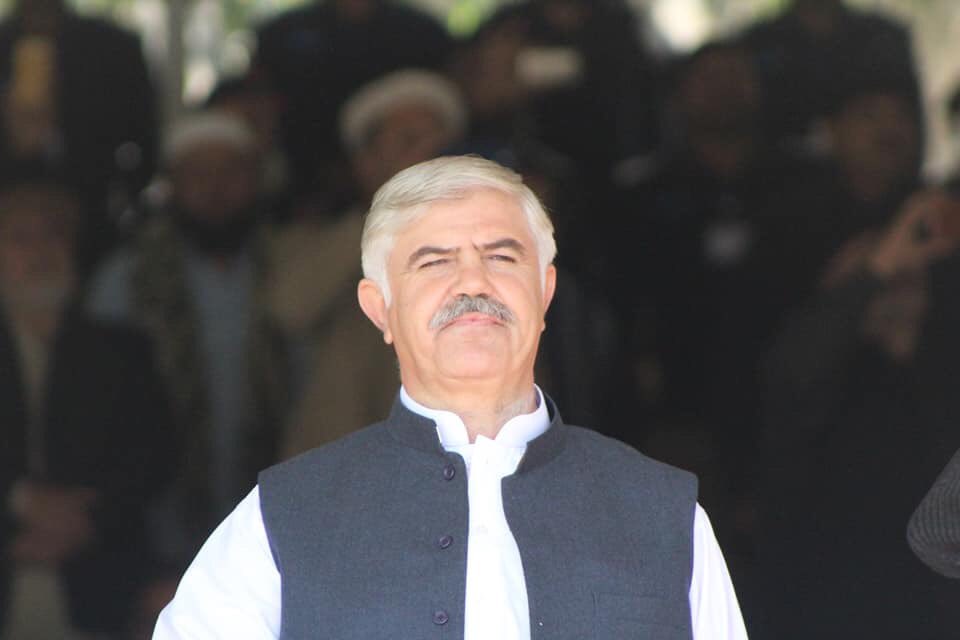 ---
PESHAWAR: Chief Minister Mahmood Khan has stated that Quick Impact Projects in the newly merged districts should be completed within the set timelines adding that no excuses will be entertained in the delay of these projects.

The chief minister also took notice of the outbreak of leishmaniasis disease in South Waziristan district directing the health department to submit a report regarding the existing situation in addition to dispatching health units, equipped with all necessary arrangements, on immediate basis to effectively control the outbreak.

He furthered that awareness campaign be launched in the affected areas to educate people on the preventive and curative measures to effectively control the disease.

These directives were issued by the chief minister while chairing a review meeting of the Quick Impact Projects being carried out in erstwhile Fata. The meeting was also attended by Advisor to Chief Minister on merged Districts Ajmal Wazir, Minister Information Shaukat Yousafzai and other high ranking officials. The meeting was also attended by Advisor to Prime Minister, Iftikhar Durrani.

The chief minister directed the health department to fill all vacant positions of doctors in the seven district headquarter hospitals and four tehsil headquarter hospitals by 30th of the ongoing month in addition to ensuring supply of missing equipment's and facilities by 30th of May 2019. Mehmood Khan further added that all facilities to be imported should be made available in the hospitals by 30th June of the ongoing year.

The meeting was informed that the Independent Monitoring Units of the Health Department are holding regular visits to health facilities in the newly merged districts. However, PC1 for hiring regular staff has been completed and the recruitment process will be completed by the 30th of May, 2019.

The chief minister was also informed that from the 18th of the ongoing month, sports festivals will be held in all the newly merged districts which will continue till 25th of April. Additionally, 25 sports grounds will also be constructed at sub divisional level throughout the newly merged districts under the Quick Impact Projects.

Published in The Express Tribune, April 12th, 2019.