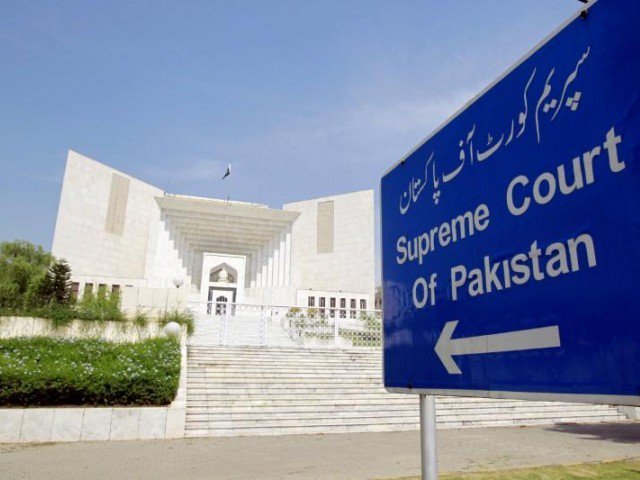 ---
KARACHI: The Supreme Court (SC) of Pakistan directed on Thursday the accused in a kidnapping case to reach some understanding with the victim's family, otherwise they would spend the remainder of their lives in jail.

A two-member bench, comprising Justice Maqbool Baqar and Justice Sajjad Ali Shah, was hearing the pre-arrest bail pleas filed by Saddam, Sadiq, Rustam Ali and seven others, who have been accused in a case pertaining to the abduction of a 15-year-old girl in Naushero Feroze.

SC rejects pre-arrest bail pleas of two accused for gas theft

The victim's father, Zulfiqar, told the court that they belonged to the Khokhar tribe. A girl from the accused's family had left her home to marry someone of her free will. In retaliation, the accused had kidnapped his daughter, even though there was no relation between his family and the boy with whom the accused's relative had eloped. We only belong to the same community," said Zulfiqar, adding that ever since her abduction, her peers taunted her at college. "My daughter's life has been ruined," he pleaded.

The court expressed displeasure with the accused for kidnapping the girl. It warned them to apologise to the girl's family or they would have to spend the remainder of their lives in jail. "You should go to the victim's family with your elders and apologise to her family," remarked Justice Baqar.

The court expressed extreme annoyance with the accused for kidnapping the girl. The court remarked that you should be ashamed of it. The court warned them to apologise with the family or else they would have to spend their whole life in the jail. Justice Maqbool Baqir remarked that you should go to the affected family with your elders and apologise to the affected family.

The court adjourned the hearing till Friday (today), while giving the accused time to reconcile with the victim's family, adding that the decision over the plea would be issued if the reconciliation efforts failed.

Judicial remand of Aleem Khan extended till April 20

Plea rejected

The same bench rejected the pre-arrest bail plea filed by Shaman Ali, who stands accused of murder of two people Naushero Feroze.

The public prosecutor argued that the accused had allegedly opened fire with a rifle and pistols in Naushero Feroze on May 15, May 2018, killing two persons, identified as Yasin and Mamoon Sajjan. There was concrete evidence against the accused, said prosecutor, adding that he shouldn't be granted bail.

When the bench rejected his pre-arrest bail plea, Ali easily escaped from the court premises.

Published in The Express Tribune, April 12th, 2019.