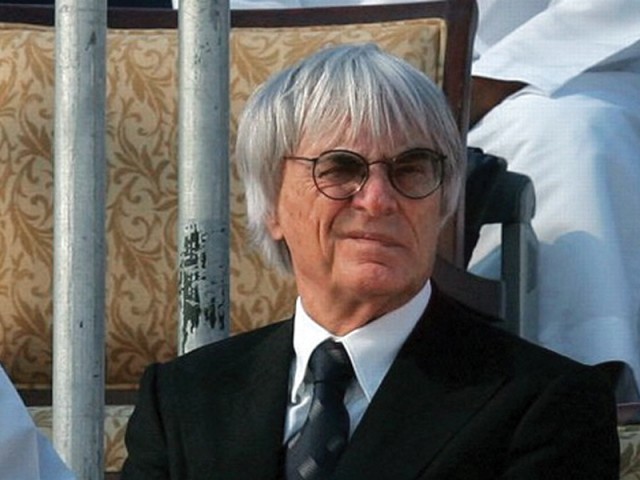 ---
LONDON: Bernie Ecclestone may have been to more Formula One grands prix than any man alive but if the former supremo could shed the years and start over, he says he would probably embrace electric.

As the sport noisily celebrates its 1,000th world championship race at Sunday's Chinese Grand Prix, the 88-year-old Briton — who once lambasted the current F1 engines as too quiet — spoke of a more silent future. Formula E, he said, was sure to grow with manufacturer involvement.

"It's a different form of entertainment but Formula E will begin to get much, much bigger and better, which is slowly what they are doing anyway," he told Reuters in an interview on Wednesday. "And Formula One will suffer because of that."

Asked which he would choose if 50 years younger and given the opportunity to run either, the Briton replied: "My heart and everything is always with Formula One, so I'd have to say Formula One. But I'd be a little bit concerned about Formula E for sure."

And if the head held sway over the heart, considering it purely as a business proposition? "I think I'd have to say Formula E," answered Ecclestone. "There's more chance there of big, big expansion and more chances commercially than there is of changing things in Formula One."

MOVED ASIDE

For decades Ecclestone was Mr Formula One, the man who did the deals, turned the wheels and transformed the sport into today's billion dollar business.

Moved aside in 2017 when US-based Liberty Media took control, and given the title of chairman emeritus, he will not be in Shanghai.

He was, however, present at the 1950 British Grand Prix at Silverstone that launched the world championship, competing in a 500cc Formula Three race at the old airfield.

"I can't remember whether I was impressed or not. I doubt it. I only wanted to get on with what I was supposed to be doing," he said.

Yet to attend a race this year, missing Bahrain after being laid low by a bout of food poisoning, he remains sceptical about whether China is really the 1,000th Formula One Grand Prix.

The tally being celebrated includes 11 editions of the Indianapolis 500, as well as races run to Formula Two regulations.

"It would be nice to be at the 1,000th, but as its not China I'm going to have to wait," he said. "I never bothered to check and I only know what somebody told me a little while ago, but more than 800," added the billionaire when asked how many races he had attended. "I don't know exactly how many."

In 1958 he entered the Monaco Grand Prix, without starting. "I entered it. Successfully entered," he said. "Didn't successfully qualify. There used to be 16 cars to qualify in those days and I missed out."