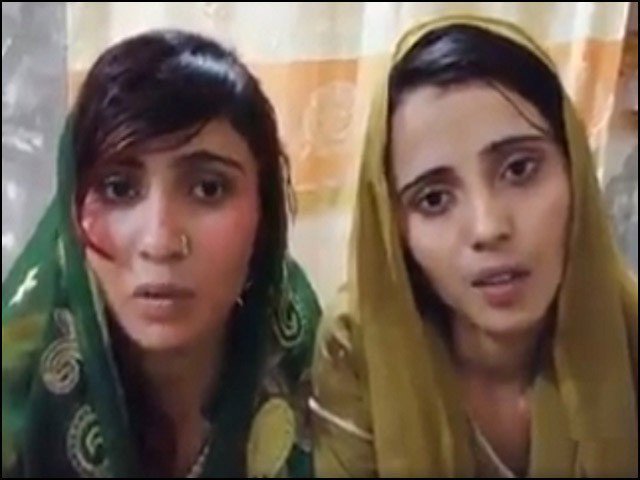 ---
ISLAMABAD: The Islamabad High Court (IHC) on Thursday allowed two Hindu sisters from the Ghotki district of Sindh to reunite with their husbands, rejecting their parents' contention that the girls were kidnapped and forced to change their religion.

An IHC bench headed by Chief Justice Athar Minallah, ruled on the matter following a report from a five-member commission, which said that the girls accepted Islam on their own to marry their lovers and that it did not appear to be a case of forced conversion.

The court said the two were adult enough to make their own decisions and that they were not forced to convert. And in light of the commission's report, the bench allowed the girls – Reena and Raveena – to reunite with their husbands.

The girls and their spouses, Safdar Ali and Barkat Ali, had filed a petition seeking protection. In their plea, the girls maintained that they belong to a Hindu family of Ghotki but converted wilfully as they were impressed by Islamic teachings.

Courts orders custody for Ghotki girls

The teenagers had left their home on March 20 to be married in Punjab, where the law does not bar marriages of those younger than 18, unlike Sindh. The police also detained 10 people in the case and registered a formal case of kidnapping and robbery on complaints of the girls' parents.

A video surfaced online showing the teenagers' father and brother claiming the girls were abducted and forcefully converted. It was followed by another video snippet in which the two girls said that they had converted to Islam.

During the hearing on Thursday, the interior secretary told the court that members of the inquiry commission, Human Rights Minister Shireen Mazari and the National Commission on the Status of Women chairperson Khawar Mumtaz held a meeting with the girls and their spouses, separately.

After Ghotki, another underage Hindu girl allegedly abducted in Badin

"The medical tests proved the girls are adults aged 18 and 19," said the interior secretary. "This does not appear to be a forced conversion case. It seems like it has become a culture in the area," he informed the bench.

Mumtaz told the court: "This is a sensitive matter and we probed [into] it accordingly. The girls accepted Islam on their own to marry their lovers." Justice Minallah also sought opinion on the matter from IA Rahman, another member of the commission.

Rehman advised regularising centres where the conversions take place. He lamented that there are no laws preventing forced conversions. The IHC chief justice expressed confidence in parliament to legislate on such matters.
COMMENTS (1)
Comments are moderated and generally will be posted if they are on-topic and not abusive.
For more information, please see our Comments FAQ