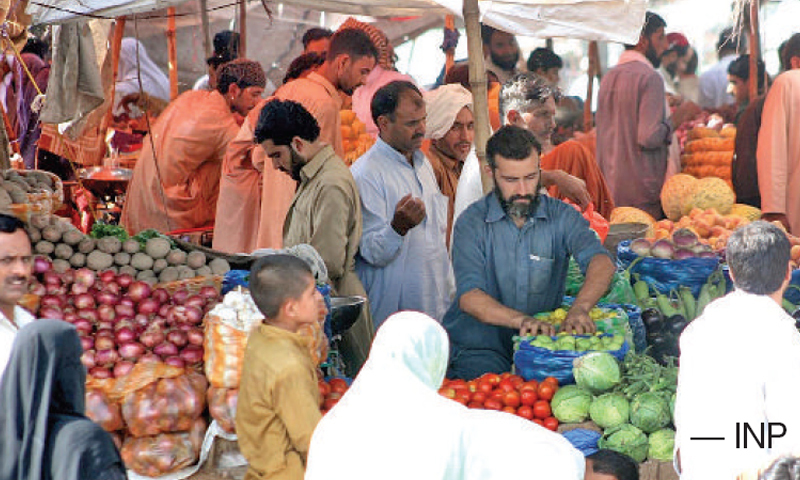 ---
LAHORE: Made for the protection of the economic rights of farmers and citizens, the 'market committee' system seems to have failed under the weight of political interference, lack of, funds and poor policymaking on the part of the bureaucracy.

Due to the apparent collaboration of market committee staff with wholesalers, farmers do not get optimal prices for their produce, while apart from the commission decided by the government, farmers also lose out due to the absence of a transparent system of grading and auction of agricultural products. Another problem is that fruits and vegetables are sold at higher prices in urban areas, making the daily price lists issued by market committees seem unrealistic.

During the past 10 years, in most of the 135 market committees in Punjab, committee chairs and vice chairmen have not been appointed. Instead, blue-eyed 'political administrators' have remained at the helm of these committees. In the last few months of former Punjab chief minister Shehbaz Sharif's tenure, the agriculture secretary – who was considered close to Shehbaz – attempted to rectify the prevailing system and make it more customer and farmer-friendly by pushing for a regulatory authority law approved, but it has not been implemented.

Market committees, which operate under the Punjab Agriculture Produce Market Ordinance, are responsible for auction, standardization, and price determination of fruits, vegetables, wheat, and cattle feed. During Ramazan, market committees are responsible for setting up 'fair price shops', while the rest of the year they are responsible for ensuring availability of groceries at affordable rates in Sunday markets by enforcing adherence to approved rate lists it.

Of the 135 market committees, 42 are 'A' class committees while 42 are 'B' class committees. Market committees have been distributed into categories on the basis of their annual revenue. Due to excessive political involvement and corruption, the market committees have failed to achieve their actual targets. In the last decade, market committees were to make administrative committees and authorise them, but instead, on the basis of political favouritism, administrators were appointed for several years.

Business analysts have said that the current wave of inflation could be controlled by market committees, but for this, they need to be given due enforcement authority under the law. Currently, the rate lists with market committees prepare aren't based on best prices.

Interestingly, the governmental charges Rs10 for a rate list, but market committee staffers are known to sell copies of the rate list to wholesalers, shopkeepers, and even pushcart vendors for Rs50.

When contacted by Express, Punjab Agriculture Minister Malik Nauman Langarial said that past governments used market committees system as a form of political bribery, which made the bodies corrupt and political. The economic rights of locals and farmers weren't protected, and market committees couldn't prove effective in their administrative price settings roles. "We have started the new organisation building and reformative measures with regards to market committees and soon they will be seen as active strengthened and transparent enforcement bodies.
COMMENTS
Comments are moderated and generally will be posted if they are on-topic and not abusive.
For more information, please see our Comments FAQ