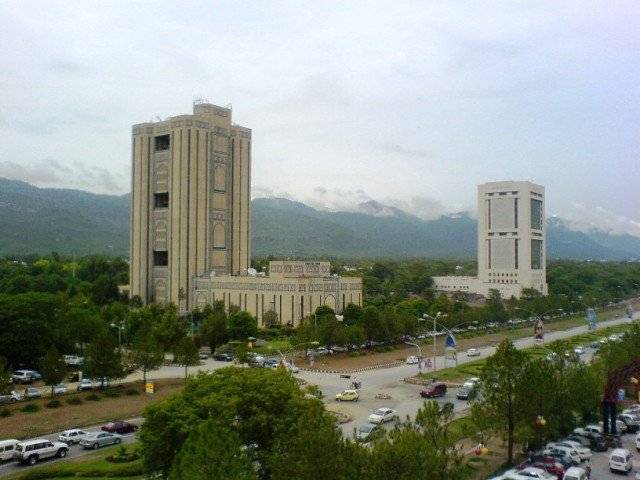 ---
ISLAMABAD: Despite an underwhelming second round of auction for residential plots in the city, the top civic body of the federal capital managed to complete a transaction of eight commercial and industrial plots worth Rs4.048 billion on the third day of its auction of plots.

Like the residential plots offered on the first two days of the four-day auction, the Capital Development Authority (CDA) had put up some 38 plots for sale in different categories, including 30 commercial and class-III shopping centre plots in Marakiz and Blue Area, two plots to build apartment complexes, two industrial plots, two timber market properties and an orchard.

This is the first time in nearly two years that the CDA has offered stores in the Sector I-11 timber market for sale. The two plots both measure 1,066.66 square yards and had token money set for Rs10 million. The CDA has set their planning parameters as basement plus ground floor with a maximum height of 20 feet and setbacks of 30 feet to the east and west of the structure.

The orchard on offer measures three acres and is located in Sehana. Purchasers can build a basement and a ground floor with a total covered area of 9,500 square feet (sq ft), including 6,900 sq ft as the manager's residence, 1,000 sq ft as the office block, 500 sq ft as the kitchen with a toilet, 500 sq ft for a servant block, 500 sq ft for a tractor and trolley room and 100 sq ft as a guard room.

Moreover, it set that the lessee has to plant 70 fruit trees per acre and can also grow vine and bush-based fruits such as grapes, melons, watermelons, and strawberries. However, it has prohibited the construction of swimming pools, gazebos, ornamental landscaping elements and water features in the orchard.

The Blue Area plots are located in Sectors G-8, G-9, F-6, and F-7.

The apartment plots put up for sale are located in Sector G-11/1 and the Diplomatic Enclave and their token money was set as Rs30 million and Rs50 million respectively.

On Wednesday, the plots sold include the 205.55 square yards (sq yd) commercial plot 31-B in Sector G-9 Markaz after it received bids of Rs1.275 million per sqyd. The planning parameters for the plot allow for a ground-plus-three-storey building along with a lower ground.

Similarly, 111.11 sq yd commercial plot 21-B in Sector G-10 Markaz received bids for Rs705,000 per sqyd, 111.11 sqyd commercial plot 21-C in Sector G-10 Markaz received bids for Rs700,000 per sq yd, commercial plot 22-A in Sector G-10 Markaz measuring 111.11 sq yd received a bid for Rs952,000 per sq yd.

Similarly, 1,066.66 sq yd plot 21 in Sector I-8 Markaz received a bid of Rs805,000 per sq yd though CDA allowed the construction of ground-plus-four-storeys and 100% ground coverage with a floor-area-ration of 1:5.  Its token money was also set at Rs20 million.

Plot 13/F-1 in Sector F-7 Markaz, measuring 722.22 sqyd received a bid for Rs1.161 million per sq yd with token money set at Rs20 million.

Plot B-4 in Sector G-9 Blue Area, measuring 1,333.33 sq yds, received a bid for Rs955,000 per sq yd to build a commercial, ground plus four storeys structure with permission to build additional storeys at 50% ground coverage. The token money for the plot was set at Rs50 million.

Similarly, plot 6-A in Sector G-8 Blue Area, measuring 777.77 sq yd, received a bid of Rs712,000 per sq yd. The structure has been designated for the construction of a pharmacy, a general store and hotel to build up to a ground-plus-four-storeys structure with the pharmacy and general store on the first two floors and the hotel on the subsequent three floors. The token money for the plot was set at Rs20 million.

The committee will now submit its recommendations to the CDA Board who will accord final approval to the recommendations after the conclusion of the auction process on April 11.

The auction proceedings were supervised by the auction committee headed by the Member Finance of the authority. The auction witnessed an impressive gathering of investors and the general public with enthusiastic participation.

On the first two days of the auction, the CDA put up 38 residential plots for sale but only sold 31 of them for around Rs1.254 billion. 

Published in The Express Tribune, April 11th, 2019.
COMMENTS
Comments are moderated and generally will be posted if they are on-topic and not abusive.
For more information, please see our Comments FAQ