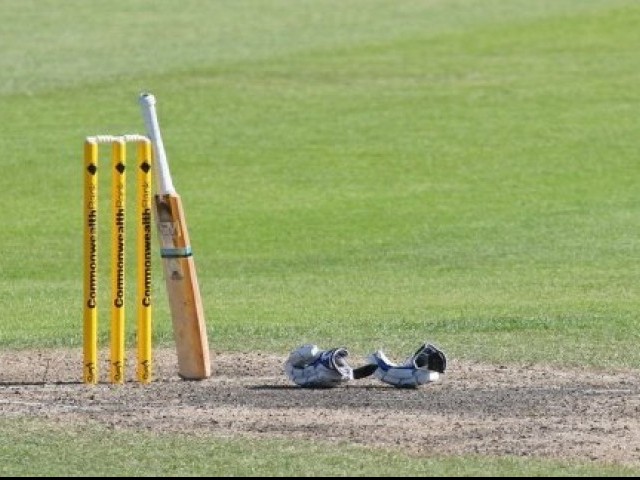 ---
PESHAWAR: Lawyers from Peshawar Bar Council beat the media team to win the cricket tournament held to highlight the importance of vaccination and involve multiple stakeholders as advocates for polio vaccination.

The day-long Sehat Muhafiz Cricket tournament was organized by Emergency Operations Centre Khyber Pakhtunkhwa in collaboration with district management on Wednesday at Arbab Niaz Cricket Stadium.

K-P Minister for Sports, Tourism & Culture Atif Khan came on the pitch to open the tournament with a ceremonial hit.

He said that participation from parliamentarians, media, bar council, district management and law enforcing agencies indicates that people from cross segments of life are aware of the threat posed by the crippling disease to our children and wants to play their due role in the noble cause.

Atif Khan said that healthy life was the right of every child and it was the responsibility of every citizen to play their part in achieving the goal of polio free Pakistan.

Coordinator EOC Capt (retd) Kamran Afridi, Deputy Commissioner Peshawar Imran Sheikh, ADVC Shahid Khan, MNA Nasir Musazai, MPA Fazle-Ilahi, senior journalists, lawyers, representatives of district management and officials of EOC were in attendance.

Kamran Afridi said the event was meant to raise the importance of vaccination and engage civil society in the awareness raising about immunisation and public health interventions.

He said that Pakistan is one of the last two endemic countries in the world and the government has polio eradication as a national emergency with a view to rid the globe of polio virus.

MNA Nasir Musazai said said that parliamentarians should advocate for polio eradication in their respective constituencies and address the misconceptions of the people with a view to counter anti -polio propaganda.

Earlier, matches were played between Peshawar media team verses District Management team in pool A while in Pool B matches were played between Bar Council Verses parliamentarians. Media team and Bar council qualified for the final while Bar Council won the final match to clinch the trophy.

Later certificates and trophies were distributed among the teams with a vote of thanks by Coordinator EOC Kamran Afridi.

Published in The Express Tribune, April 11th, 2019.
COMMENTS
Comments are moderated and generally will be posted if they are on-topic and not abusive.
For more information, please see our Comments FAQ