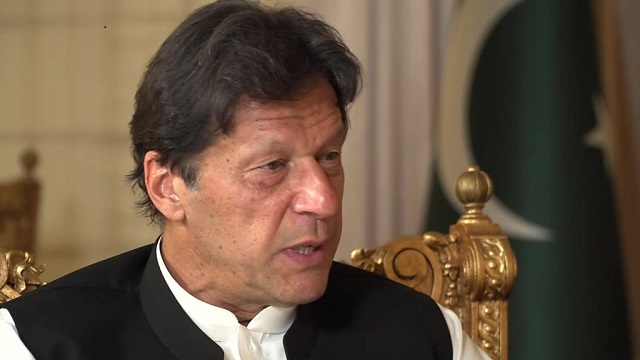 ---
Prime Minister Imran Khan has cautioned New Delhi from the rising tensions in Indian-occupied Kashmir before they reach a fever pitch.




In an interview broadcast on the BBC on Wednesday, the country's premier called on his Indian counterpart to settle the Kashmir issue.




He said peace with India in the occupied valley would be tremendous for the wider region, adding that "we can only settle our differences through dialogue".


"The number one tasks of the two governments is how are we going to reduce poverty and the way we reduce poverty is by settling our differences through dialogue and there is only one difference - which is Kashmir," he added.

BJP election win will boost chances of Pakistan, India peace talks: Imran

PM Imran also spoke about the dangers of confrontation between the two neighbours, saying "once you respond, no-one can predict where it can go from there".

"If India had come back and then again attacked Pakistan, Pakistan would have no choice but to respond," he added. "So in that situation, two nuclear-armed countries, I just felt it was very irresponsible."


COMMENTS
Comments are moderated and generally will be posted if they are on-topic and not abusive.
For more information, please see our Comments FAQ