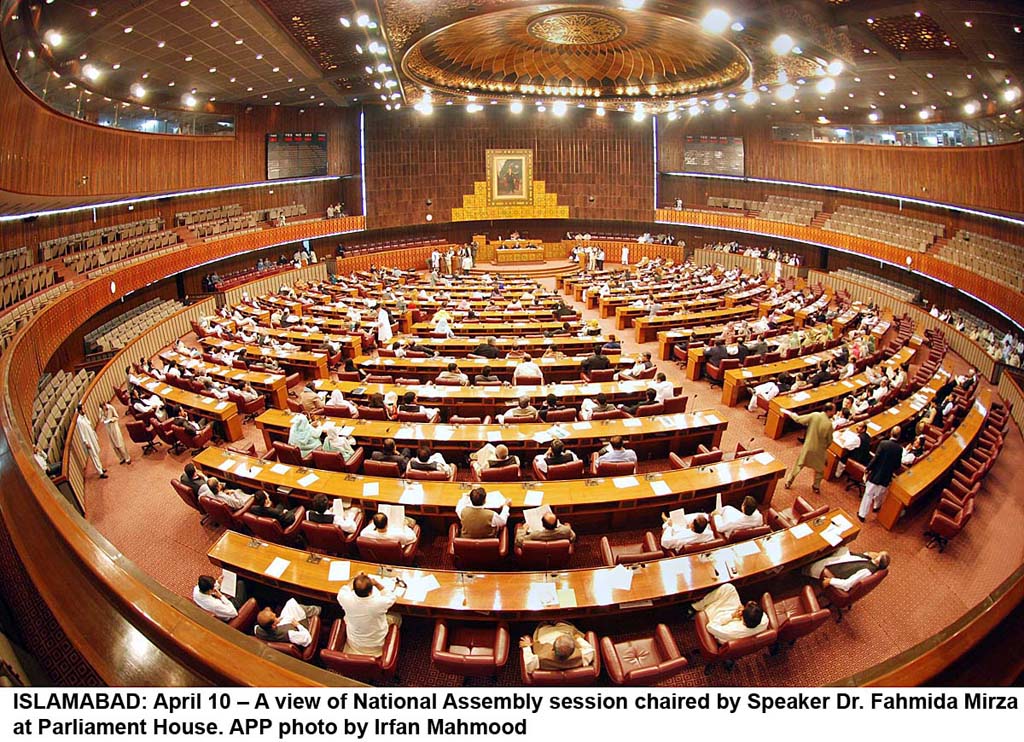 ---
ISLAMABAD: The National Assembly Standing Committee on Foreign Affairs was informed on Tuesday by the Ministry of Commerce's officials that 10 commercial counselors had been called back from European and African countries due to their poor performance.

The NA standing committee's meeting held at the Parliament House and presided over by MNA Malik Ahsanullah Tawana, asked the Ministry of Foreign Affairs to develop a proper mechanism to ensure the quality of Pakistani exports and blacklist those firms which damage the prestige of the country.

Members of the National Assembly Mehar Ghulam Muhammad Lali, Muhammad Ameer Sultan, Syed Fakhar Imam, Makhdoom Zain Hussain Qureshi, Ms Munaza Hassan, Fazal Muhammad Khan, Ms Maleeka Ali Bukhari, Dr Ramesh Kumar Vankwani, Ali Zahid, Ms Mehnaz Akbar Aziz, Noorul Hassan Tanvir, Ms Zahra Wadood Fatemi, Ms Maiza Hameed, Nauman Islam Sheikh and secretaries of Ministry of Foreign Affairs and other senior officers of the ministries and departments were in attendance.

NA speaker constitutes 36 standing committees

The NA standing committee directed the Ministry of Foreign Affairs to expand the trade network to Africa and other countries.

The committee expressed serious concern over declining Pakistani exports due to absence of continuity in trade policies of the successive governments.

It directed the ministry to develop a proper liaison with other ministries working on parallel grounds to explore new international markets to generate maximum revenue for the country.

It also directed the ministry to develop appraisal system to evaluate the performance of Pakistani personnel working in Pakistani embassies and engage professional staff to achieve the targets set by the government.

MNAs elect chairmen of six more NA committees

Expressing concern over the lack of expertise of commercial attachés working in Pakistani missions as they failed to cope with the requirements of the country, the committee directed the ministry to devise a strong trade policy in collaboration with the Ministry of Commerce to increase Pakistani exports.

Earlier, representatives of ministries of foreign affairs and commerce briefed the committee about the measures adopted by them to enhance performance of Pakistani missions working abroad and problems faced by them.
COMMENTS
Comments are moderated and generally will be posted if they are on-topic and not abusive.
For more information, please see our Comments FAQ